If we open our wardrobes and take a long, critical look at the garments hanging there, how many would we say make it out regularly? Recent research carried out for Oxfam by OnePoll shows that on average between 60—73% of a woman's wardrobe hangs there, forlornly, unworn.
Beautiful items are shunned in favour of a high rotation of a mere favourite pair of jeans, perhaps 3-4 tops and 3 items of knitwear. In essence, we have thousands of Euros/Pounds/Dollars of clothes in our wardrobes doing nothing. The Oxfam study also found that the clothes chosen for this high rotation were because they were comfortable. Another cold hard fact is that our wardrobe might contain up to about 50% of items that are too small for us to wear, or "too nice", or "too expensive to risk ruining".
This question of numbers reveals much deeper issues about our relationship with clothes. If we ask ourselves why such a low percentage of our wardrobes is in regular rotation or why we hang onto garments we cannot wear, what honest reasons would we come up with?
We suggest that in many cases the shunned garments are related to how we see our ideal body shape (orwhat the fashion industry has made us expect from our bodies).
There is also a lack of understanding or acceptance that a woman's body will fluctuate in weight within one month based on her cycle, never mind fluctuating from one life stage to another. These fluctuations are in most cases small, just a few pounds, but the actual difference in clothes sizes is just 1-2 centimetres per measurement. In other words, there will be days within the same month when the same sweater will be tighter, even if you have been quite stoic with your eating habits.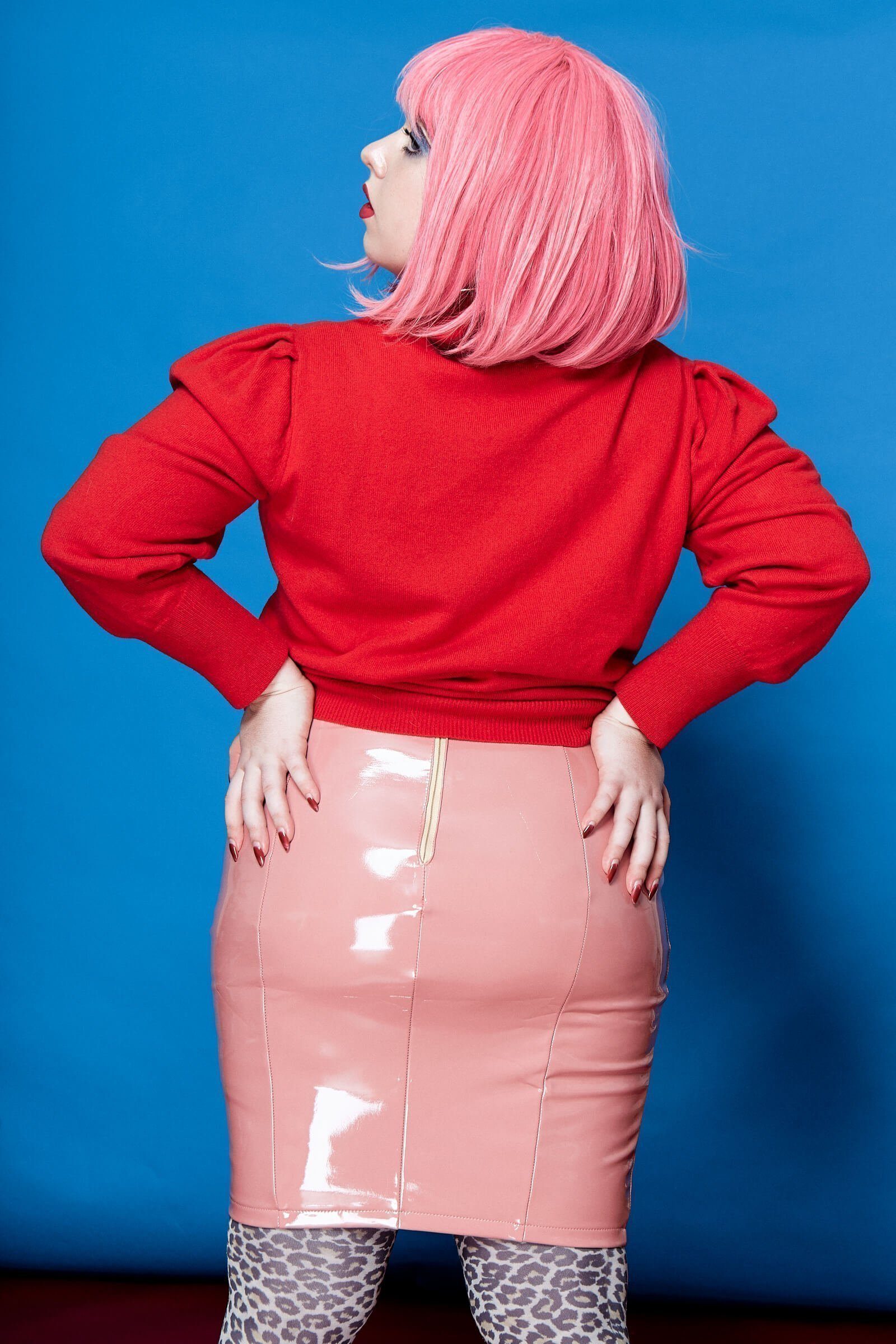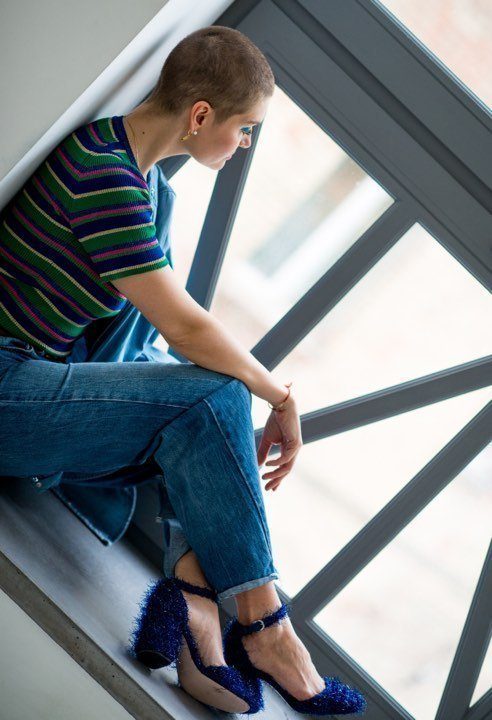 A wardrobe of yearning and wishes
What stops us from having a smaller wardrobe, but one that signifies pleasure in the moment, in any moment? That is not to suggest you purchase and dispose of clothes regularly. Rather, you treat this as a project of seeing yourself in the present. To achieve that, though, requires a mind shift of quite epic proportions – from S to M to L to XL. It means accepting that you can wear S, and M, and L, without saying "I am an S, I am an M, I am an L". The size on the label does not define us, unless we let it.
The buying public are asking, rightly so, for more diversity in clothes. This includes a fair representation of sizes. This is reconciled against feedback from other brands that only specific items sell in size L and XL. Producers risk losing money if they focus on these products that society (and the marketing industry) has pictured and highlighted only on thin bodies.
This general thinking can be expressed in the following ways:
Women that are a true size L often don't feel like they deserve 'nice' clothes. They often postpone buying beautiful garments until they lose weight or they favour darker shades because of the perceived slimming effect.
Women that are a typical size M or M plus are too frightened to buy something with what is perceived as a stigmatizing L label. M is closer to the sacred S.
Women who are a S fear what it says about them if they buy an L…are they letting themselves 'go'?
In essence, many of us, at one point or other in our lives, curate a wardrobe that make us feel inadequate, ungainly and unhappy.  A wardrobe that is over half full of clothes that we cannot wear, but wish to, or clothes that we don't want to wear because we feel, to some degree, uncomfortable to. This sense of shame and perfection is something touched on before in the Words collection that launched #imperfect. Therefore, as you know, we think differently.
The letter does not define you but indicates how it might fit your body…and your body is beautiful because it is you. It is also a blank canvas upon which to play with in terms of cut, style, colour and proportion.
You may be a typical size S but find that the style of some clothes means you gain that comfortable feeling in a size L. You may be a size M but to really achieve that accentuated shoulder to help you feel assertive you need an L. Would you buy it? Or would you fear the label? If you fear the label, what percentage of your wardrobe might you miss out on?
At Ami Amalia we are launching the L is for Love campaign. L because it fits you beautifully and makes you feel comfortable. L because you want to play with proportions and have fun.
And while we do have some generous offers on items that are aimed at making it easier for you to be ready to play with sizes, or colour, the price should be the last argument in making an L purchase.