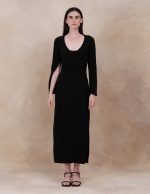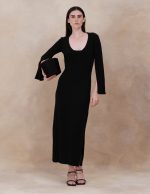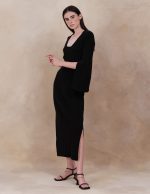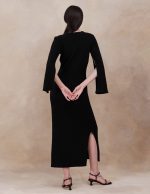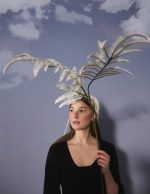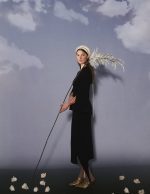 Diana Spring Dress, Black – Sale
Short sleeve dress from Italian merino wool, with open sides
Additional information
Measurements for this item:
Total length: 123 cm/48.42″
Bust: 41 cm/16.14″
Shoulders: 33 cm/12.99″
Sleeve length: 55 cm/21.65″
100% Italian extrafine merino from a heritage Italian spinning mill, from Prato. No mulesing, 100% traceable, durable and sustainable yarn. "Probably the best woollen wool in the world."
For care, use our instructions for hand washing from our "Care Guide".