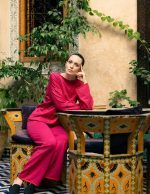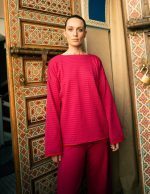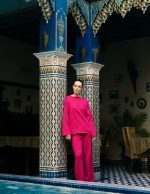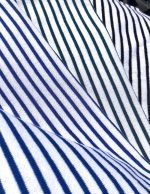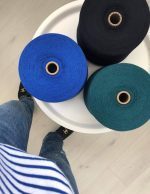 Marinière Trousers, Fuchsia and Fire Red
Marinière trousers from premium cotton.
*Check additional colors available here or contact us at info@amiamalia.com
Additional information
How can we talk about a summer collection without giving the beloved mariniere an cotton interpretation, as a sweater, scarf, dress, t-shirt, tank top, trousers or shorts.
Keep it classic or try a stripe twist – choose another color yarn for a personal design note.
100% premium cotton.
While cotton is a bit more resistant to higher water temperatures and washing than wool, it can also be washed at temperatures of 30oC – 40oC and in shorter washing cycles, or even by hand. This reduces energy consumption and ensures the clothes retain their as-new look.
It is also an essential piece for bringing a colour statement to an office suit. It is thin, and the extrafine merino is thermoregulating, making this piece wearable throughout the year, on its own during the warmer seasons or as a perfect first layer during the colder seasons.