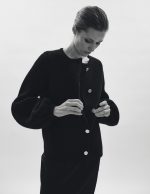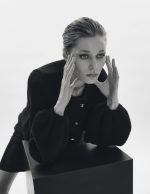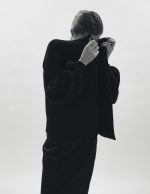 NOIR, The Jacket – Sale
Homage to the quintessential black jacket but with in a contemporary knitted form Extrafine Merino Wool.
Out of stock
Additional information
Knitted, thank to technology and passion for knitwear.
A contemporary jacket at the intersection between our admiration for classic elegance and the appeal of modern twists made possible by knitting technology and structures.
The shape has been used by us in one of our most popular items, the Zebra jacket. This version illustrates also the power of black , transforming an item into its own stand out piece.
100% Italian extrafine merino from a heritage Italian spinning mill, from Prato. No mulesing, 100% traceable, durable and sustainable yarn. "Probably the best woollen wool in the world."
For care, use our instructions for hand washing from our "Care Guide".
Measurements for this item:
Total length: 59 cm
Bust: 56 cm
Shoulders: 39 cm
Sleeve length: 62 cm