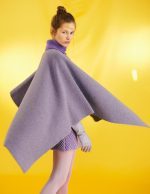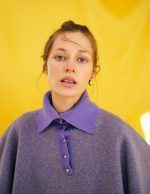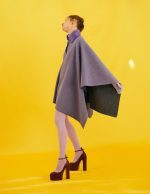 Poncho with collar
Poncho with collar from Italian Extrafine Merino.
*Check additional colors available here or contact us at info@amiamalia.com
Additional information
Poncho with collar
Capes are the fashion's darlings, but the ponchos are the real heroes, if you ask me. For this version we are adding a sartorial element with a pointed collar, and using a jaquard technique with three plys of yarn.
You can use different colors, for a salt & pepper, or confetti effect on one side. Opting for a version without the collar, but with a traditional poncho neck opening make sthe poncho reversible, allowing to have one version with the multicolor effect, and one with one color.
100% Italian extrafine merino from a heritage Italian spinning mill, from Prato. No mulesing, 100% traceable, durable and sustainable yarn. "Probably the best woollen wool in the world."
For care, use our instructions for hand washing from our "Care Guide".
We recommend we knit to your measurements, for your height and arm length, to ensure you have a poncho that fits well, rather than the "one size fits all" approach.