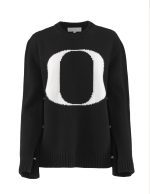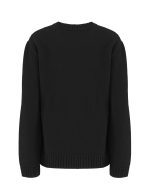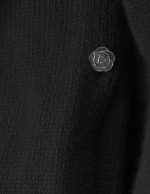 "Power Letter" Sweater with Letter "O", Black – Sale
Sweater knitted from Italian Extrafine Merino Wool.
Additional information
Letters are powerful.
Some people believe in numerology, astrology – we believe also most of us have an affinity for a letter, their own name, or someone else's.
Please meet our new "Power Letter" Sweater. Imagine it now, in your favorite colors, with your favorite letter or symbol.
This sweater has the letter O knitted and silver buttons sleeves.
100% Italian extrafine merino from a heritage Italian spinning mill, from Prato. No mulesing, 100% traceable, durable and sustainable yarn. "Probably the best woollen wool in the world."
For care, use our instructions for hand washing from our "Care Guide".
Measurements for this item:
Total length: 65 cm
Bust: 55 cm
Shoulders: 43 cm
Sleeve length: 63 cm