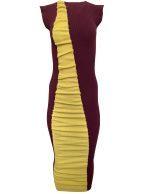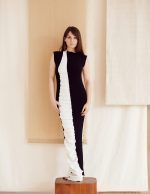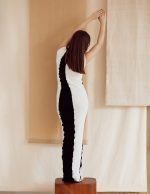 Ruffle Dress, Mustard & Bordeaux – Sale
Ruffle dress of Italian extrafine merino wool.
*Check additional colors available here or contact us at info@amiamalia.com.
Additional information
This dress will instantly change your mood once you put it on. It is natural and organic, it is cozy and fun to wear, it is everything you need.
On the back of the dress, the colors are reversed.
100% Italian extrafine merino from a heritage Italian spinning mill, from Prato. No mulesing, 100% traceable, durable and sustainable yarn. "Probably the best woollen wool in the world."
For care, use our instructions for hand washing from our "Care Guide".
Measurements for this item:
Total length: 135 cm
Bust: 35 cm
Shoulders: 33 cm