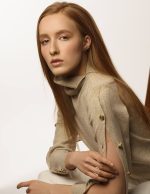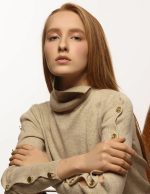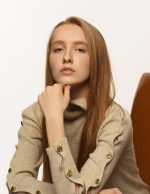 Sienna, Latte
Organic babycashmere sweater with buttoned sleeves
Out of stock
Additional information
Something that is very important for me is to bring the best quality yarns to our customers. Working with vicuna, organic babycashmere, cashmere from reputable, passionate, sustainable yarn spinners is a big part of the charm of our project and what makes our job exciting.
Each customer is very important for us, and choosing the most exquisite yarns for us is our virtual hug for them. We are true believers in the benefic effects of a good hug, as well as in the benefits of wearing a garment made from natural yarn next to your skin ?.
We wanted this particular sweater to be a next to skin luxurious sweater that shines as a top, but is also not bulky under a light suit jacket, or a coat.
To highlight the luxurious and exclusive nature of the yarn we paid special attention to the neckline, and the collar ends with a minimalist touch of golden yarn.
The sleeves are adorned with 12 Italian custom made peony buttons, adding versatility to the overall look of the sweater, making it possible to be worn with buttoned or unbuttoned sleeves.
100% organic Tibetan babycashmere