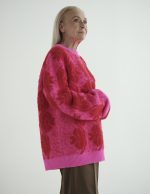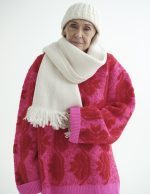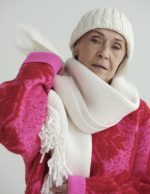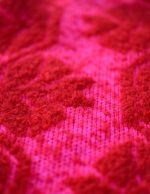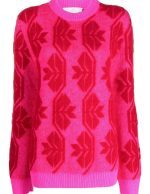 "Tudor" Sweater, Exclusive Yarns – SDS
Sweater from extra fine merino and premium Suri alpaca yarn
*Check additional colors available here or contact us at info@amiamalia.com.
Out of stock
Additional information
"Tudor" Sweater, Exclusive Yarns by AmiAmalia
Statement knitwear piece, sensorial pleasure, voluminous, generous with the amount of yarn used, eternal patterns, loved colors – some of our thoughts about our Constantin and Tudor sweaters.
They are knitting reference points for the way we want to create Ami Amalia pieces to stand out and contribute to a unique wardrobe for you.
This "Tudor" Sweater, Exclusive Yarns is knitted from 50% extra fine merino and 50% premium Japanese yarn (69% silk, 22% mohair, 9% wool)
Pink fluo 100% fine merino yarn, with red motifs from Suri alpaca yarn (74% suri, 22% wool, 4% nylon)
We recommend experienced professional, dry clean only.
| | XS (cm/") | S (cm/") | M (cm/") | L (cm/") |
| --- | --- | --- | --- | --- |
| Total Length |  68 / 26.77 |  70 / 27.55 |  72 / 28.34 |  74 / 29.13 |
| Bust |  50 / 19.68 |  52 / 20.47 |  54 / 21.25 |  56 / 22.04 |
| Sleeve Length |  65 / 25.59 |  67 / 26.37 |  69 / 27.16 |  71 / 27.95 |
| Shoulders |  42 / 16.53 |  44 / 17.32 |  46 / 18.11 |  48 / 18.89 |