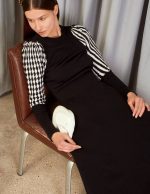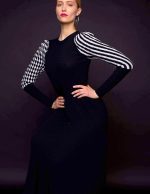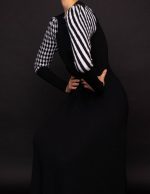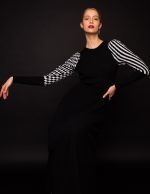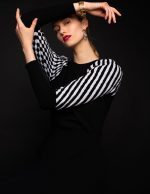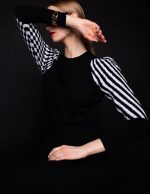 Urban Queen Dress, Black & White
Peplum dress from Italian merino wool.
Additional information
URBAN QUEEN
Why peplum : because we should all have this style in our wardrobe, and one knitted from a luxury yarn is more comfortable and sensual than a tailored one.
Why the sleeves: we love to highlight through powerful/statement elements a woman's arms, they are for us a metaphor of strength and love. We did this through our Mother Goddess statements , through the folds on our cashmere cuddles, the volume on our Art Dye project.For this design we chose the contrast of rhombs and spiraling lines for a power woman esthetic statement.
Why a top and a dress : because they are so different! 🙂 We just couldn't choose between the versatility of the top and the wow effect, the magical fluidity of the dress. Both must be experienced ❤️
100% Italian extrafine merino from a heritage Italian spinning mill, from Prato. No mulesing, 100% traceable, durable and sustainable yarn. "Probably the best woollen wool in the world."
For care, use our instructions for hand washing from our "Care Guide".
Skinny jeans, leather trousers, formal trousers, palazzo trousers, ruffled trousers – yes, the most relevant piece for styling this beautiful top is the trousers you choose to pair it with.
| | S ( cm / ") | M (cm / ") | L (cm / ") |
| --- | --- | --- | --- |
| Total Length | 127 / 50.00 | 128/ 50.39 | 129 / 50.78 |
| Bust | 42 / 16.53 | 44 / 17.32 | 45 / 17.71 |
| Shoulders | 29 / 11.41 | 30 / 11.81 | 32 / 12.59 |
| Sleeve Length | 63 / 24.80 | 64 / 25.19 | 65 / 25.59 |