Summer calls for the feeling of freedom that t-shirts bring to our wardrobe
But also we all know that very little of our summer time is spent on the beach, in the direct summer heat, and very often we are in situations and settings where we need a little more than what a basic cotton t-shirt can offer us.
We also want to be able to use our summer purchases during other seasons, whether on their own, or as layering pieces.
The yarn
Merino is loved for its super premium wool qualities, for its softness, shine and breathability, and extrafine merino has the wool fibre diameter smaller then 19.5 microns, making our Italian extrafine merino t-shirt a luxurious and much needed upgrade to the basic t-shirt.
We purchase yarns from the most reputable yarn producers in the world. It is essential for their business to ensure that their expensive yarns  comply with the requirements of their high profile clients, and we have noticed more and more awareness and transparency with regards the provenience of the merino, down to the location of the farm, and in some cases, with the yarn producers sponsoring such farms. If in the past certificates of origin were mostly general, we are confident that from now on we will have even more detailed certificates and more suppliers that will embrace the necessity for ethical and sustainable yarns.
The colours
The quality of the colour is very important for us, as we truly believe that colours bring joy into our lives.
Rather than producing large quantities of a product in one colour we use a large variety of colours, trying to offer the right colours for everyone, even when a colour is not generally considered "popular" or "in fashion".
From black and white and red and blue to moss, rust, lime, wine shades – there is that special colour for everyone, and now in a luxurious fibre that will hold the colour intensity for the life of the garment.
Colour is joy!
The style
The t-shirt has a relaxed fit and a nice length to play with, wearable inside your jeans or skirt, or outside, on the waist, or closer to the hips. The left shoulder is complemented with three Ami Amalia custom made Italian buttons.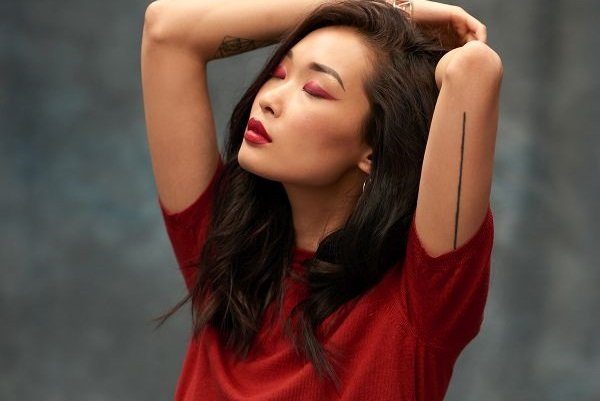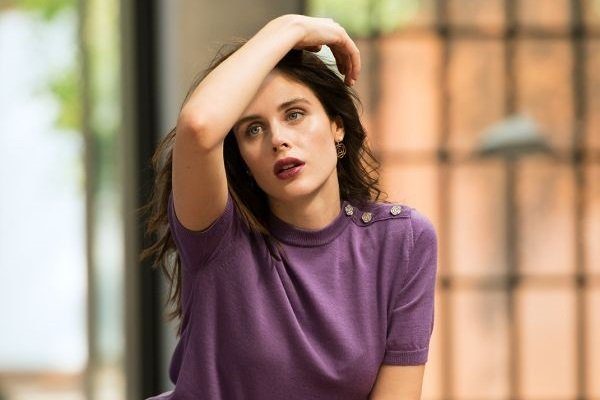 The offer
We offer a 10% discount when purchasing two t-shirts, and 15% off when purchasing 4 or more. As different colours will be available in the shop through the month of July, the discount will be applied retroactively as well when the number of purchases qualify for the offer.