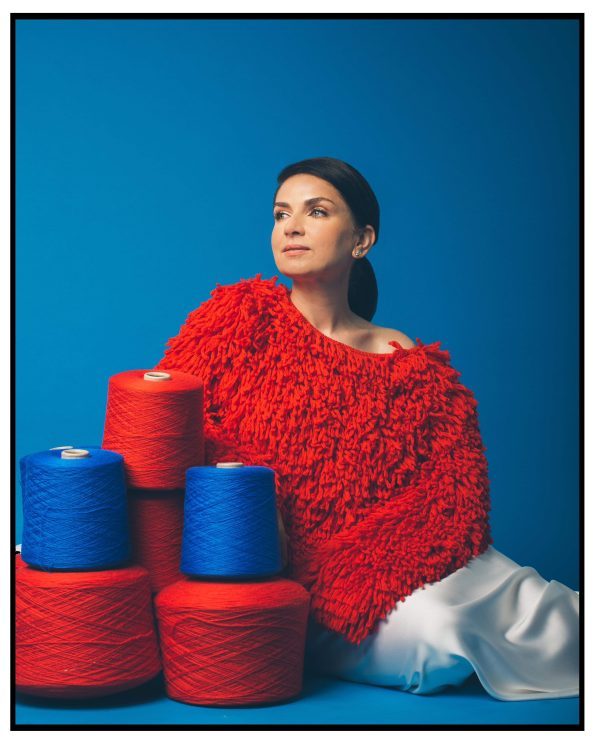 This is the year when the "me" before Ami Amalia has become more distant than the "me" after Ami Amalia was born.
For the first years of running the company, no matter how mentally committed I was to the idea of Ami Amalia, it was a process of transitioning from a care-free way of life in a good position in a multinational corporation in a profitable industry, and over to the hurdles, the rollercoaster of a small, creative business in a very difficult industry.
I did wake up one day saying "I will start this company". But the person I had been until then, as well as the family dynamics, were not entrepreneurial.
Emotionally I was ready to start a premium business with a "Made in Romania" label, with all the challenges of breaking stereotypes that this included. But after 20 years abroad I had very few close friends and no network nor community that I could say I belonged to in Romania. And to be honest, I only had a very superficial idea of how much the country I once left behind had progressed, especially from an entrepreneurial point of view.
It has been 6 years, and the person that I was before starting this project is becoming more of a memory, and the ups and downs of the day-to-day entrepreneurial life are becoming familiar, the "new normal".
We didn't have a business plan when we started, or even an annual plan. It was meant to be something I could do during the kids' school vacations, when we wanted to visit more of Romania, show them my roots. An easy-going e-commerce business that "we could run from anywhere" 😄
So many things we didn't know 😄
But what I did know was that I will use the best yarns money can buy and that I will design knitwear that my friends will be beautiful in and proud to wear. This has remained non-negotiable, the essence of our every decision, and what has brought us to where we are today: our own knitting factory, a team of 20+ employees, and soon two production facilities in Transylvania.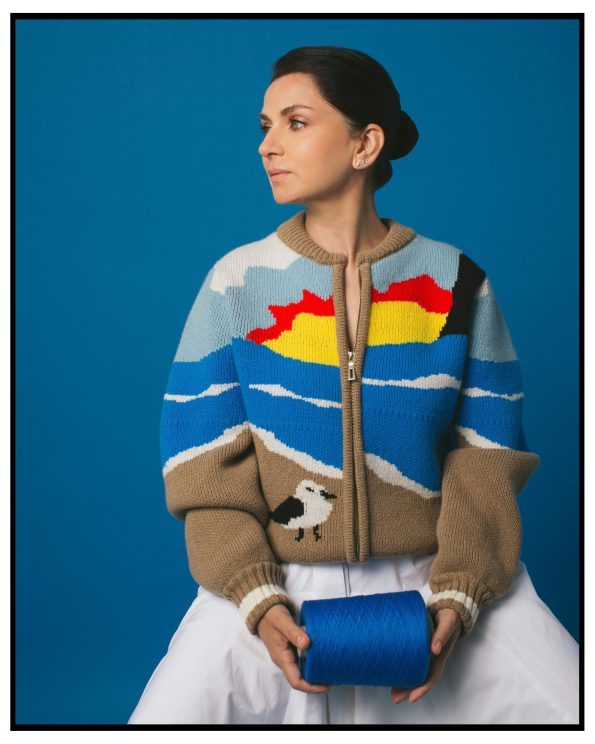 We had to pause our growth online to sidestep a bit and focus on building our own production capabilities, and this in turn transformed Ami Amalia into a true family business, where the commitment of my family had to be more substantial than just moral support. It has influenced where we live, and the family priorities. It is more than my hobby, my passion, my venues for expressing myself creatively – it is a part of our family, and this week we officialized this with my husband formally becoming the first shareholder.
In so many ways I feel we are just getting started, that we finally have the team and resources to truly bring to life what our community and we ourselves wish and envisage for Ami Amalia.
This past year, through our exhibitions and real-life interactions in I saw more clearly that Ami Amalia is at the point where is a defined, well-established entity, with energy, community and products in its own right, independent of me. I am not Ami Amalia, I help Ami Amalia reach its potential and own identity.
Thank you for your support, your inspiration, your energy and motivation to do better, to keep on going.
And as a united "Thank you!" we have prepared for you this anniversary page, with promotional offers and gifts. 

With love,
Amalia