Who are we?
We are a Norwegian – Romanian family, now living in Oslo after many years of working around the world.
In 2017 we started Ami Amalia out of a desire to build a sustainable knitwear brand and to showcase luxury yarns and European knitwear know-how.
In 2019 we opened our own factory in Transylvania, Romania to be able to make our vision a reality: our sustainability values, our multiprong sustainability vision, from how we produce, from what material, how the employees are treated, how the facility looks, how we create value for our customers.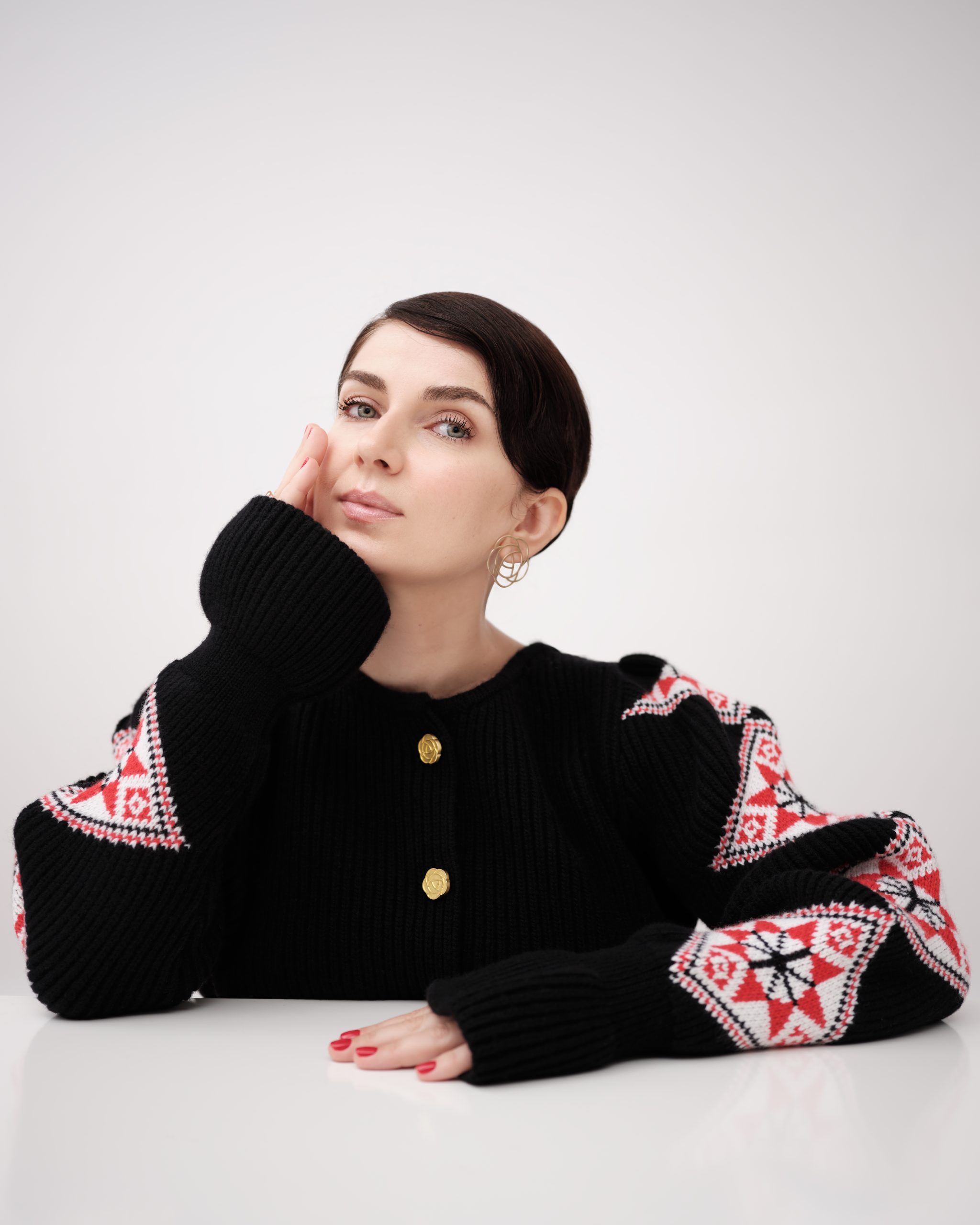 Yarn
Out of respect for our employees' work, for the energy resources used, for our customers' money and the wellbeing of our planet we use only premium, natural, biodegradable yarns, from world-renowned mills that work directly with cruelty free farms, as well as producing the yarn in sustainable mills using environmental and quality procedures of the highest standard and certification.
Most of our yarn comes from Italian heritage mills that we have met with and developed business relationships with over the past 5 years. We also source rare yarns from Peruvian, Japanese and French mills.
Our most requested and used yarns are Italian cashmere, New Zealand merino, Peruvian wool, Tibetan yak and organic French cotton.
Exclusive Yarns for heirloom pieces
We are the only brand in the world to carry a permanent portfolio of luxury yarns that includes 100% vicuna; undyed, naturally black alpaca; organic white baby alpaca; Tibetan yak; Italian baby camel; Japanese silk; undyed cashmere; artisanal, plant-dyed cashmere, to name some.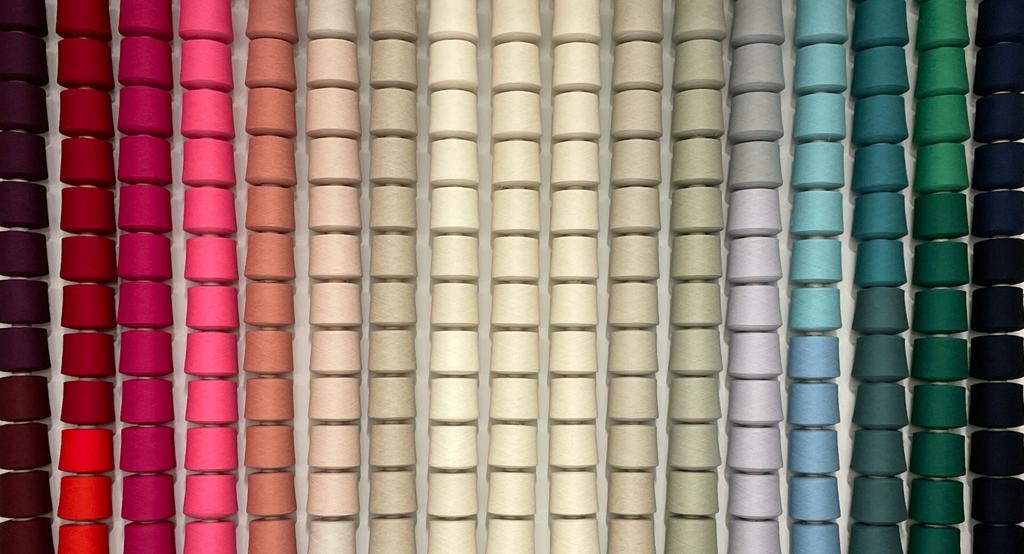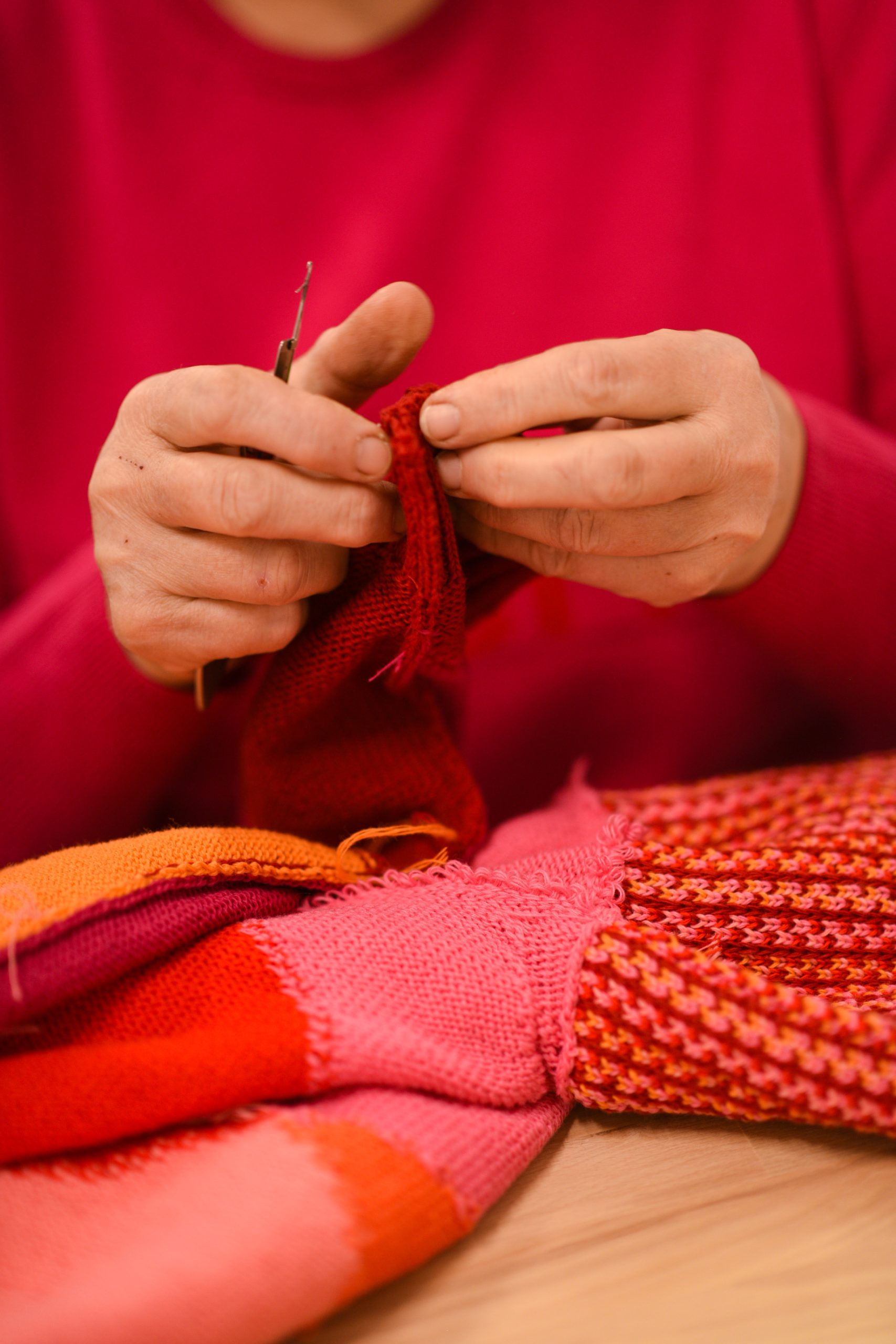 People
We produce all our knitwear at our own, fully-owned factory, with our own employees. The e-commerce, customer care and shipping areas are also handled by our own employees who work together with our production team, in the same facility, designed to optimize the product and service package that we offer our customers.
Design
Knitwear has always been a passion for Amalia, who has been an avid consumer of quality knitwear all her life. In Ami Amalia we want to sustainably produce items that create pleasure, comfort and value for our customers and can be enjoyed for many seasons and generations. Besides classic designs we enjoy colour and creating fashion statement pieces, showcasing the versatility that modern knitting technology brings to this craft.
Our knitwear has been featured in many fashion editorials fashion around the around, in Elle Romania, Elle Netherlands, Vogue USA, Vague Scandinavia, Harper's Bazaar, Elegance Netherlands, Glamour, Cosmopolitan, as well as international music videos and movies.
In 2020 we were nominated for the Best Romanian Brand by ELLE Romania.
 What do we knit, what can you find in our shop?
"If you can dream it, we can knit it".
We knit literally anything and everything: From long coats, sweaters, cardigans, capes jackets, loungewear, trousers, shorts, bras, hats, scarves, blankets – we have our own library of knitting programmes and we continue to develop new knitwear structures and patters every day.
We cover all sizes, including custom sizes, for children, women, men.
How to order?
Call us to visit our showroom on Bygdøy Alle 56c, where you can buy any piece available at showroom price.
We are also happy to assist you in ordering any items from our web shop:
In your desired size, with free options for custom sizing;
From your preferred natural yarn;
In your preferred colours;
With personalized embroidery
Webshop www.amiamalia.com
You can order directly online, 24/7, and our showroom will manage the order details, import and customs clearance and delivery to your home.
How to get in touch?
Phone and WhatsApp: +47 90 62 62 24 or +47 907 48 501
Email: oslo@amiamalia.com
IG: @amiamaliaofficial
Marketing , or "why haven't I heard of you before?"
For the past couple of years we have focused on investing in our factory and team, as well as providing our best service to the existing customers and supporters, while growing organically.
Our rate of returning customers is very important to us, as well as minimizing returns and exchanges, so we are taking our time to get each product right, respecting the resources used.
This year the focus will be on our Oslo showroom, on meeting customers face to face and incorporating their wishes, advices and input into our operations.