Here are some of my personal observations for how to take care of knitted cotton garments. We use organic cotton produced in the EU and dyed as yarn – we don't dye our clothes after production. This is why the intensity and integrity of the colour will be the same after many machine washes, so don't be afraid to use the washing machine.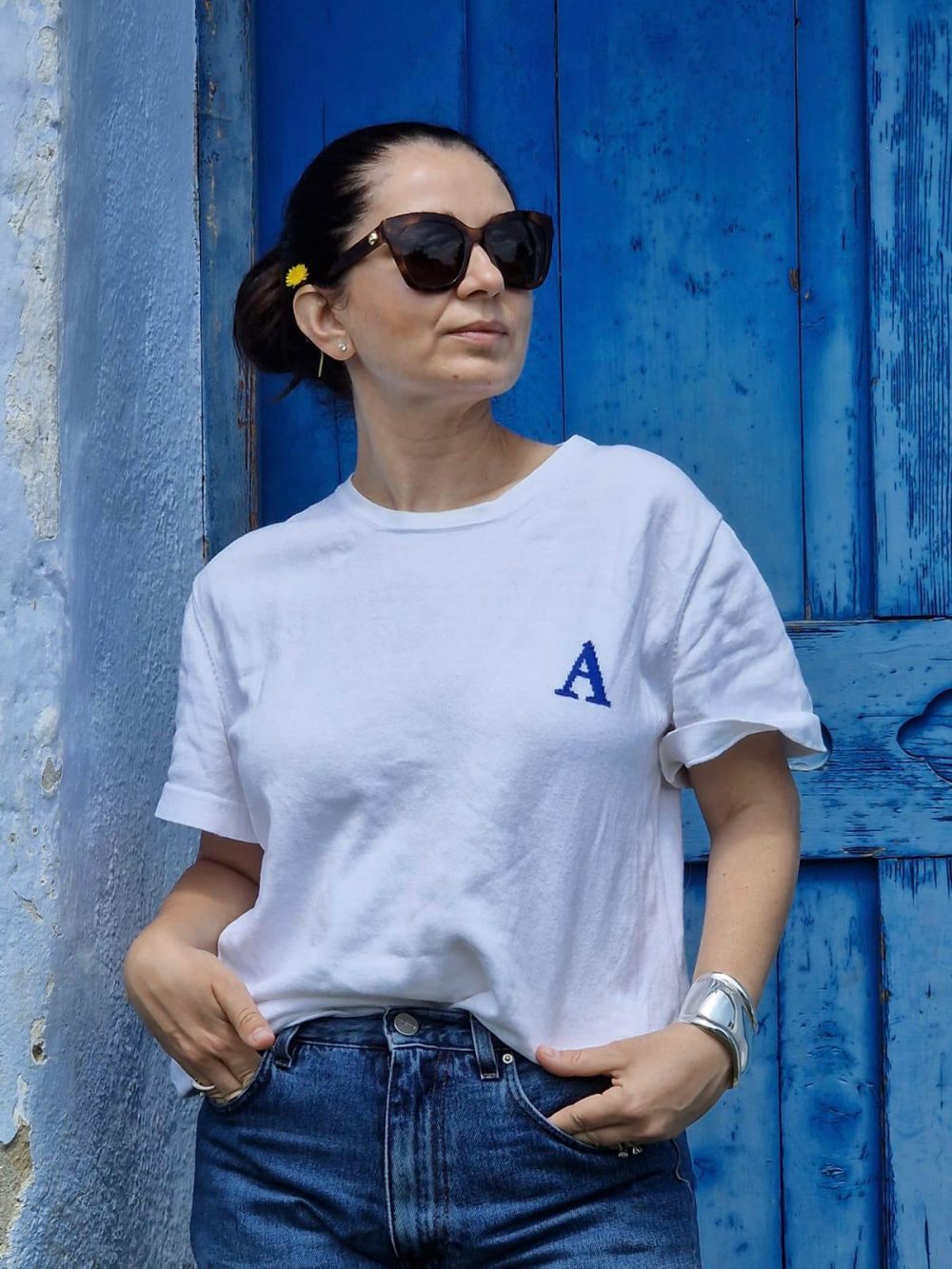 1. Water temperature
Do not use the "cotton" setting or the 60 degrees cycle – that is for bedlinen, etc. 40 degrees is more than enough.

2. Washing load
Don't put too many clothes in the same batch, allow the clothes room for proper rinse and spin, and be very careful with what colours you put together. I know we all know this, but somehow we all have stories about a white wash load turning pink or blue pastel.

3. DETERGENT!
I used caps because we tend to focus on water temperature and don't realize how important the detergent is.

a. Use only clear, non-coloured detergents, preferably an eco-friendly one. I have personally tested coloured detergents directly on white cotton, and some will stain. There is no need for coloured, pigmented and scented detergents, in my opinion. Also, strong detergents made for heavily soiled clothing can make the dye "bleed".

b. Don't use wool clothes detergent for cotton clothes – wool is animal hair, cotton is a plant, they need different fiber care.

c. For stains – use gall soap and do your best to remove stains before you put the clothes in the washing machine, there is only so much the detergent can do. Especially for sunscreen cream – remove it as soon as possible. I did test a generic bleach (colour was blue in the bottle) directly on a white cotton t-shirt, and I got pink stains. I will stick to gall soap. Remember that if we wash and dry a garment with a stain on, the stain is sealed in. Remove the stain before washing and drying.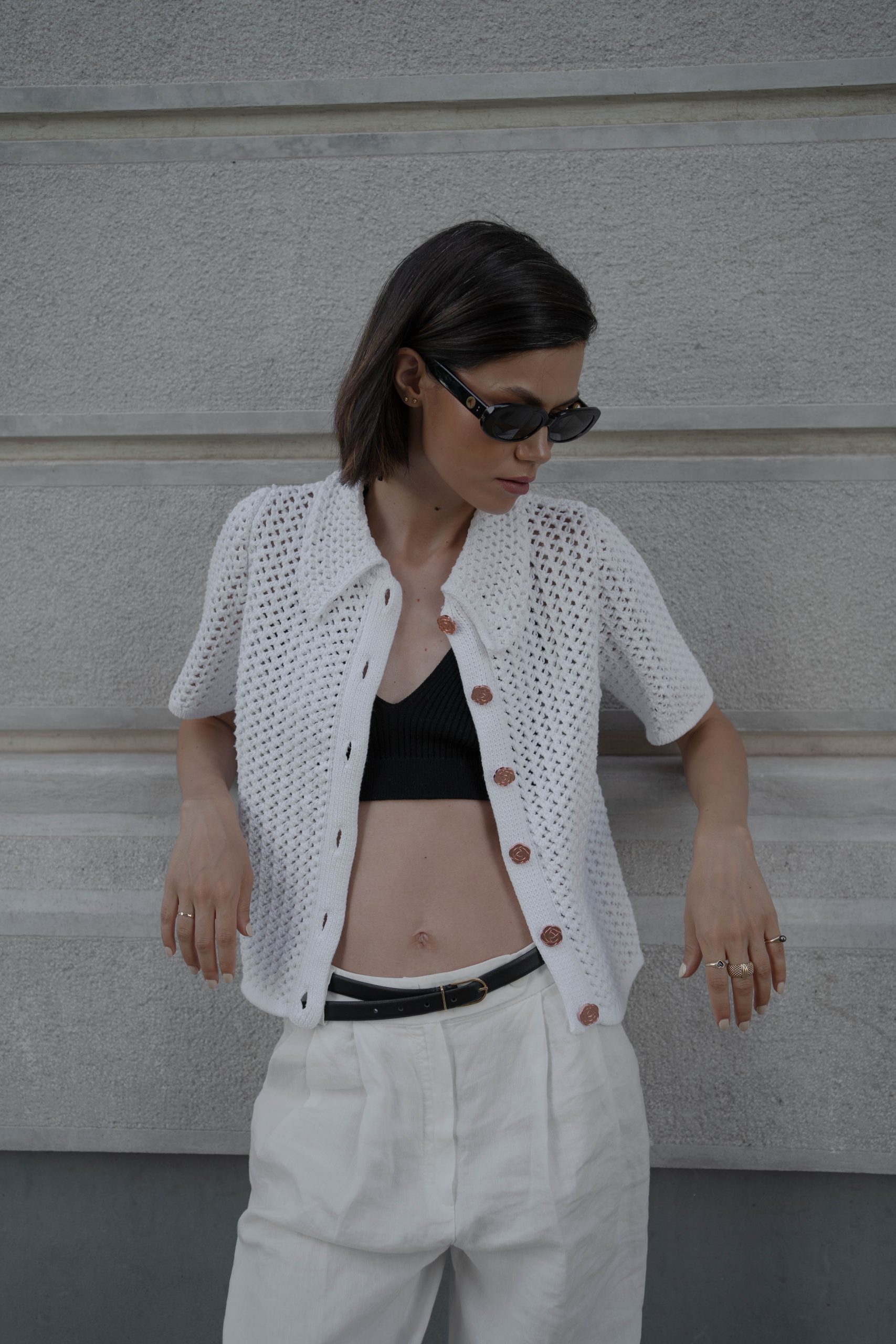 4. Drying
Do your best to hang the cotton clothes to dry as soon as the washing cycle is over, cotton and moist are not a good combination, it can give the cotton a specific scent. Air and sun are perfect for drying cotton (did you know sun is also a natural stain remover?). If you use a dryer, keep in mind the garments will shrink a bit, compared to those dried naturally.

5. Hand washing cotton
Definitely use clear detergent, dissolve/mix the detergent in the water before putting the clothes in.Avoid applying detergent directly on the fabric. Rinse well.

And a general rule for handwashing – don't leave knitted clothes to soak in with detergent for too long. Natural yarns love water, but too much can damage them. For example, merino and cashmere left for more than 15-20 minutes in water with detergent will felt, even if not to a degree as visible as in the washing machine at high temperature, but will still get fluffy – fiber integrity changed – (even more if it's too much detergent or the wrong detergent), shrink a bit – technically, this is felting.

Cared clothes last, and clothes that last are a sustainability statement, so I hope this is useful. I am not an expert, or a chemist, but I love the clothes we make, I know how much work it goes into them, so I like to avoid unnecessary damage to them.