Some do it for the `gram, some out of passion and knowledge. These tend to be discreet online, but when you meet them in real life you feel the substance, experience, style.
My personal hope for this NOIR event is that you can find the black pieces, styling, looks that will make you look in real life more confident, more comfortable, more stylish than what we see in the digital world.
Metaverse can wait, nothing compares with beautiful moments in real life and there is where we want to be with you, through our products, our work, our appreciation for you as a customer.
Our guest stylist, Cristina Craciun (@cristinacraciun), is a valuable example of "fashion" people who don't overshare online, though the little glimpse into her well curated travels and outfits are always inspiring and examples of what I call complex minimalism and undeniable class.
We asked Cristina to choose 3 items from our NOIR event , surprise us with two looks of her own, as well as giving us fashion proof tips for choosing items and looks that work for us, and not us for them.
We hope you will enjoy it, and do let us know if you have any questions for us and Cristina.
Cristina is wearing "THE REAL SLEEVE" Sweater
The Black Sweater- A Short Story
Everybody talks about the little black dress, but somehow the you-can-wear-it-with-everything little black sweater didn't quite make it into the essentials Hall of Fame.
I am still debating if that's because we wear it so often that we have come to disregard it as one of the more mundane pieces in our wardrobe or if we get so caught up in the trends of each season that we feel it's the most basic basic.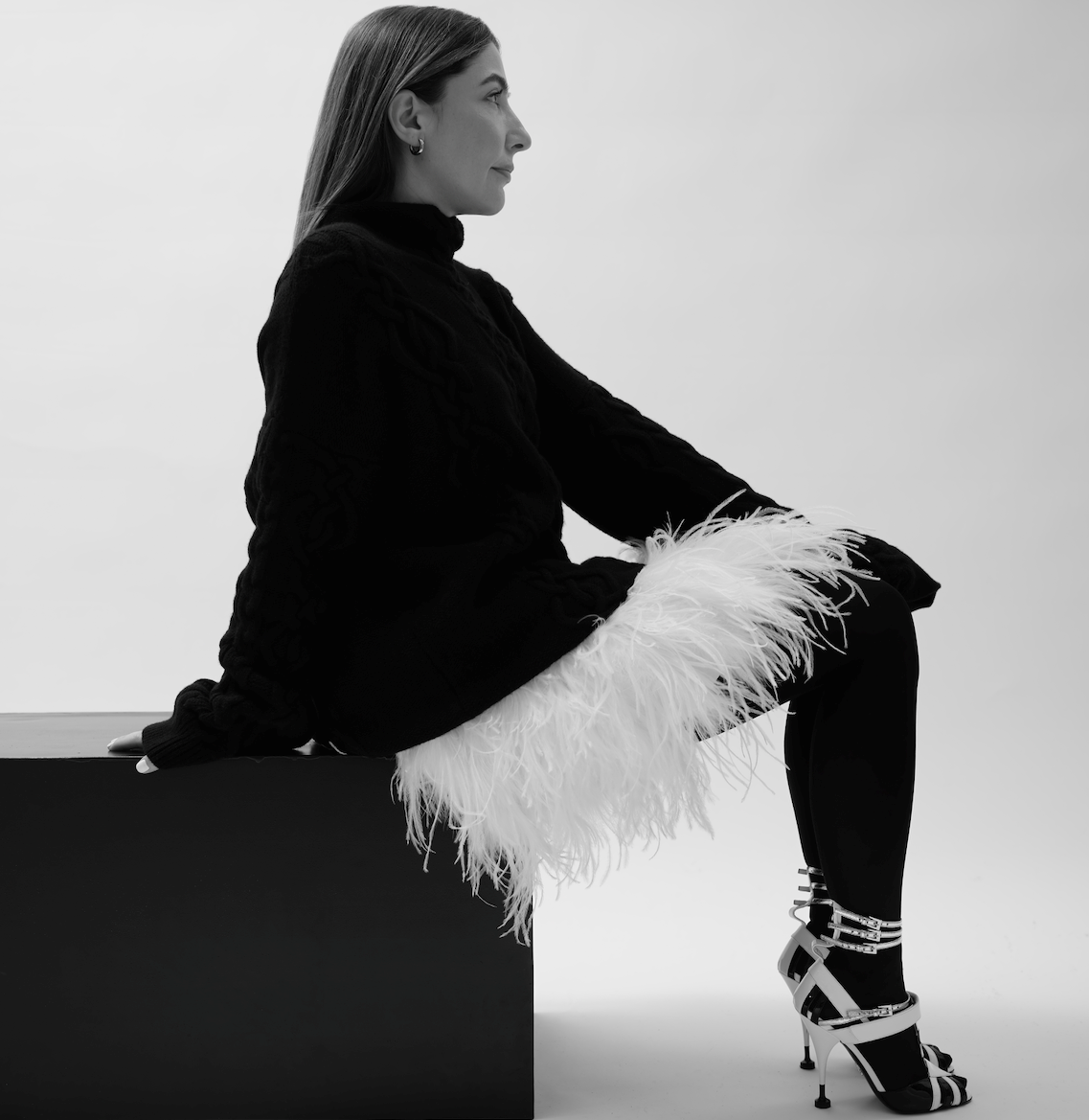 Cristina is wearing "Fjord" Sweater
However the case, someone should always remind us that trends come and go, but owning a style and building a long-lasting, functional wardrobe is far more important.
Today, I am the one reminding you that if you choose the right black sweater, it will be one of your most trusted wardrobe-friends and, with the right styling, can become a statement piece on its own.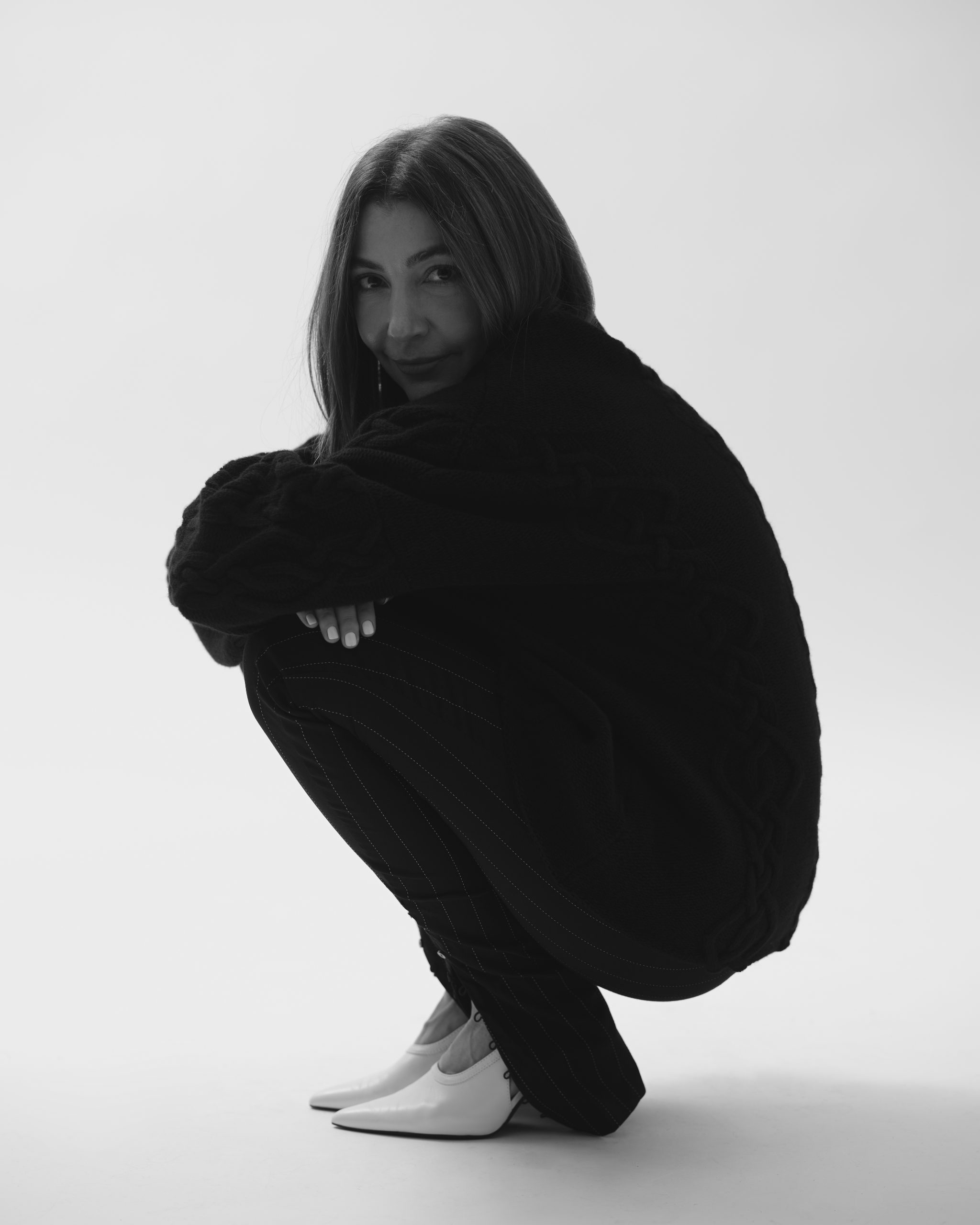 Cristina is wearing "Fjord" Sweater
Knit Couture
Ok, that may be a bit of an overstatement, but if you want to add a surprise element into your relationship with the black sweater, it's time to go big or go home. Styled even in the most casual way with white jeans and sneakers, a disruptive shape or texture will be enough to stand out.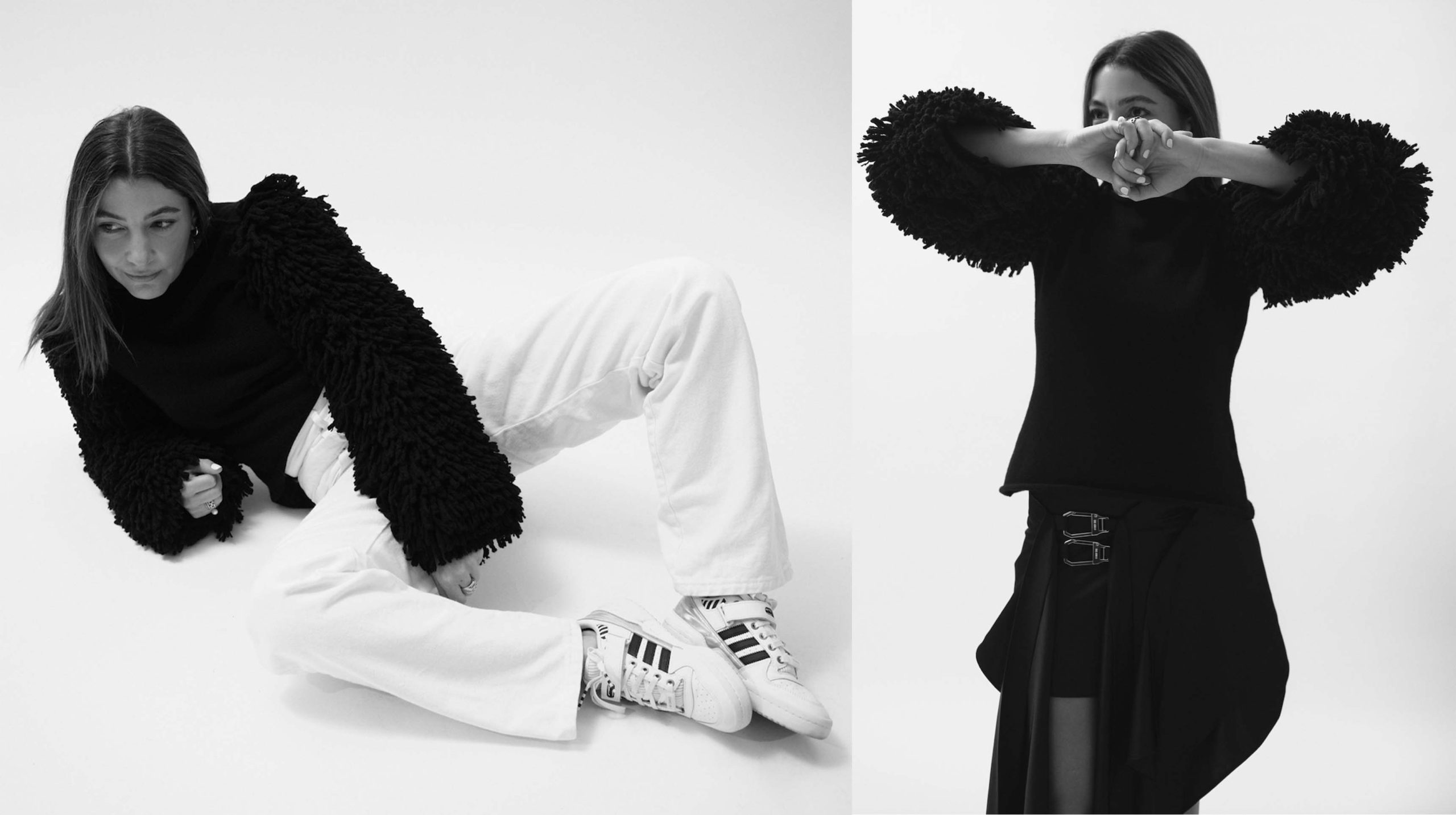 Cristina is wearing "THE REAL SLEEVE" Sweater
The only vital advice here is not what to do, but what not to:
don't overcrowd your look. If you already have volume and texture, stick to minimal accessorizing.
don't add extra weight to your lower body with more volume. Choose pieces that will accentuate the design of the sweater rather than distracting from it. Unless you're 1.80, then you can get away with pretty much anything.
Otherwise, embrace fresh cuts, textures and shapes and just have fun with them!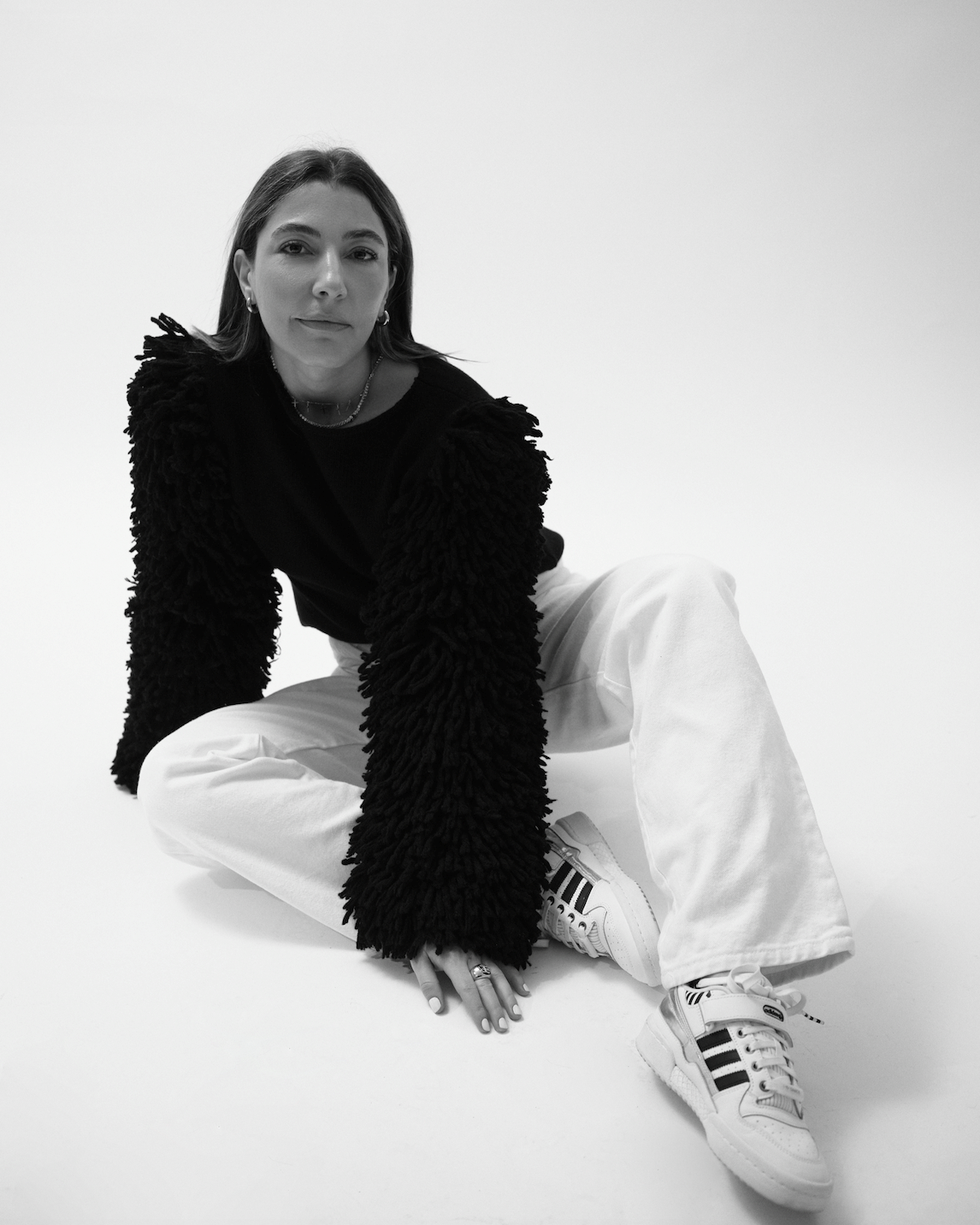 Cristina is wearing "THE REAL SLEEVE" Sweater
A personal touch
Why not personalize your classic black sweater by adding your initials? Or even choose if the sleeves should be white (or any other color for that matter), especially when you have this cool not-so-common option? My personal choice is to wear it with graphic skirts or leather trousers, but you can always style it up with a pair of not-so-ordinary leggings, pumps and a metallic clutch. A touch of red lipstick will guarantee as well some extra drama.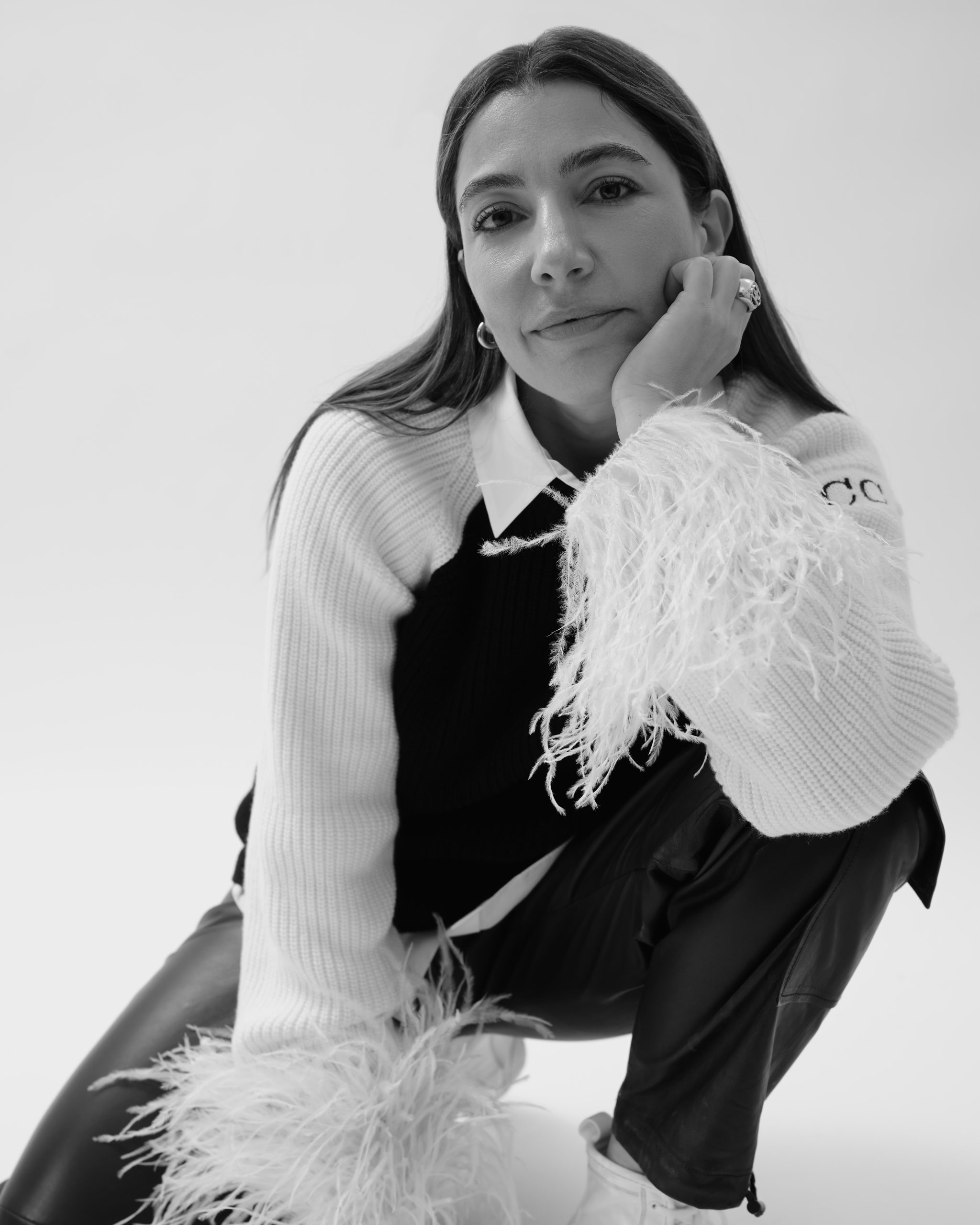 Cristina is wearing JVB Sweater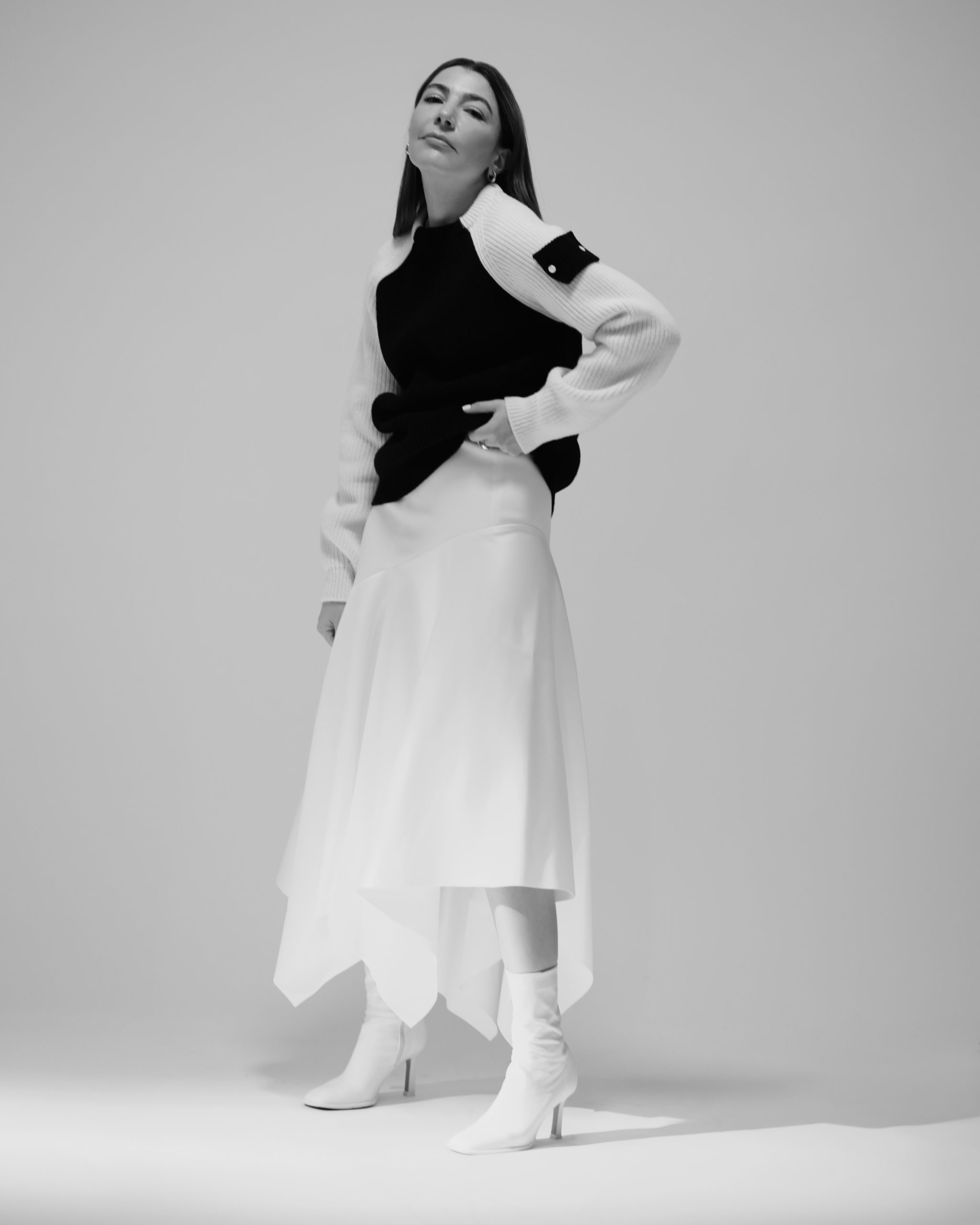 Cristina is wearing JVB Sweater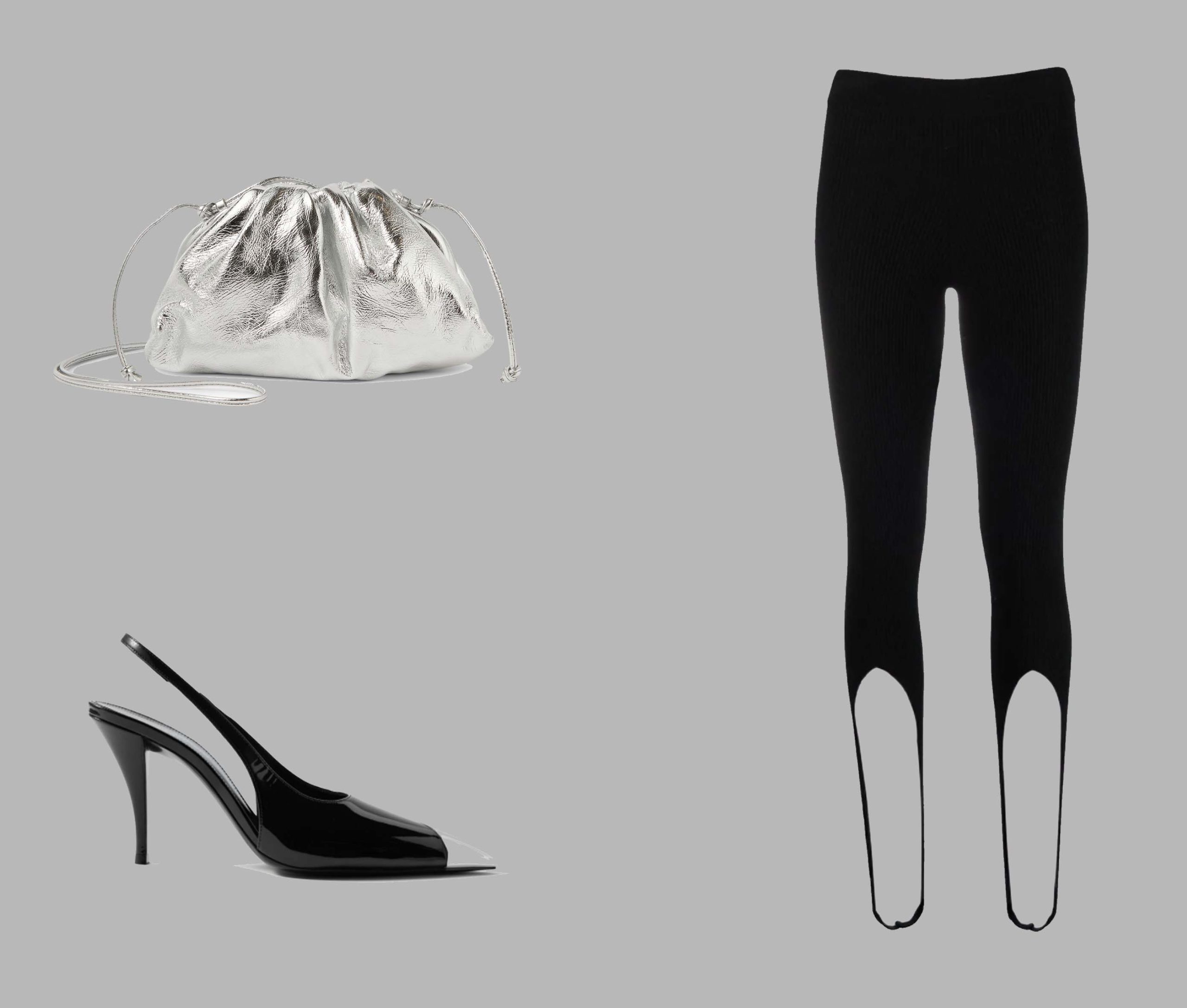 The oversized black sweater
Probably the most comfy option from the black sweaters range, this one will be your ride-or-die in any outfit or situation. Put in the right styling context, you can even get away with it a dressier occasion. Just add a precious counterpoint, like an oversized sequin shirt to wear underneath or a feather skirt.
If you want to compensate for the oversized shape, go with a pair of slim-fit trousers.
And yes, slim, vertical stripes elongate the leg and that is always a nice extra.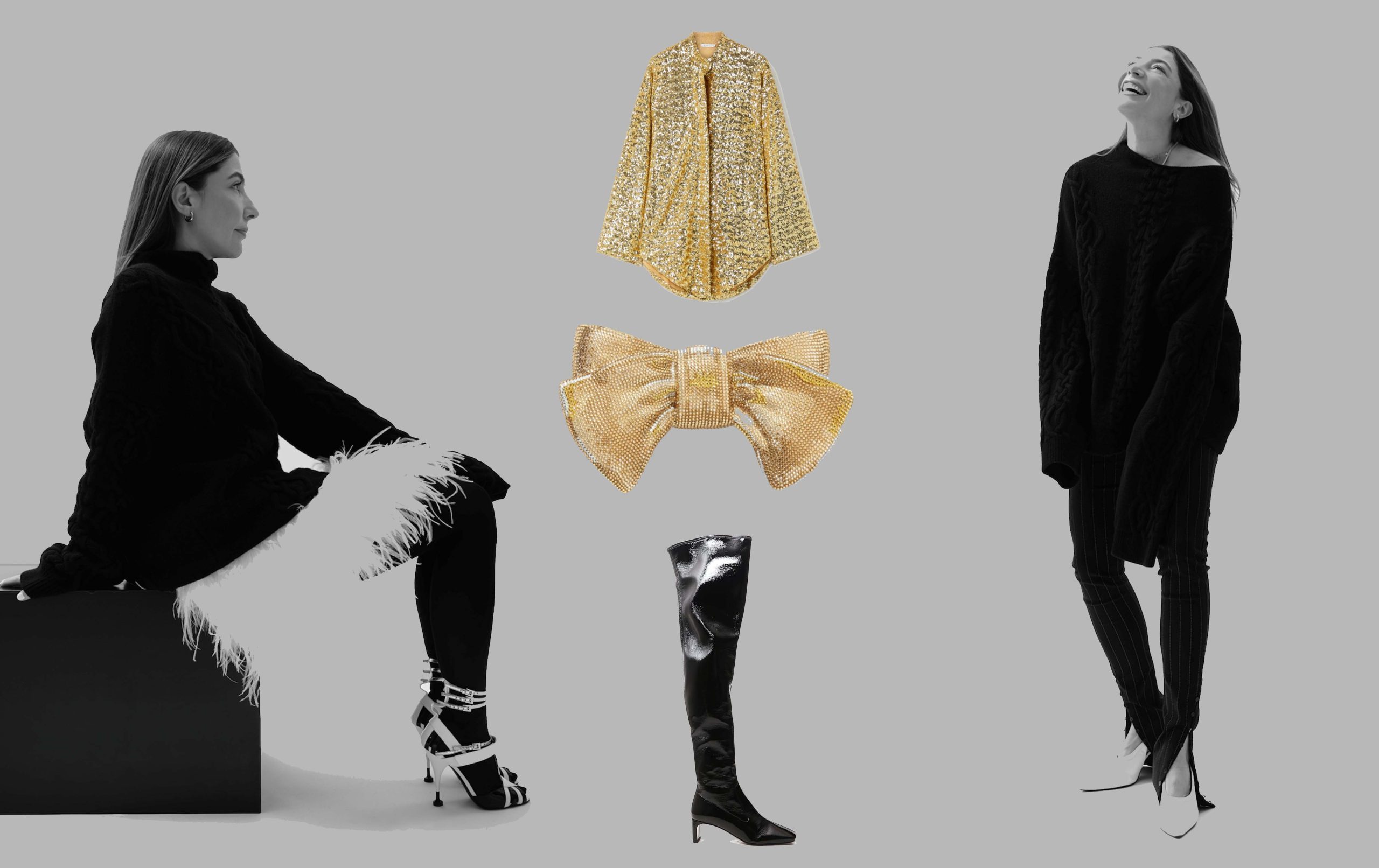 Cristina is wearing "Fjord" Sweater
The base layer
If you are not ready to experiment a bit, just go with the classic. Even the most simple version of the black sweater will be the perfect backdrop for an impeccable pair of trousers and statement accessories.
Bottom line, you can never go wrong with a black sweater. Like with your friends, choose yours wisely, put quality over quantity and build from there fun & interesting looks by making sure to always add an unexpected detail.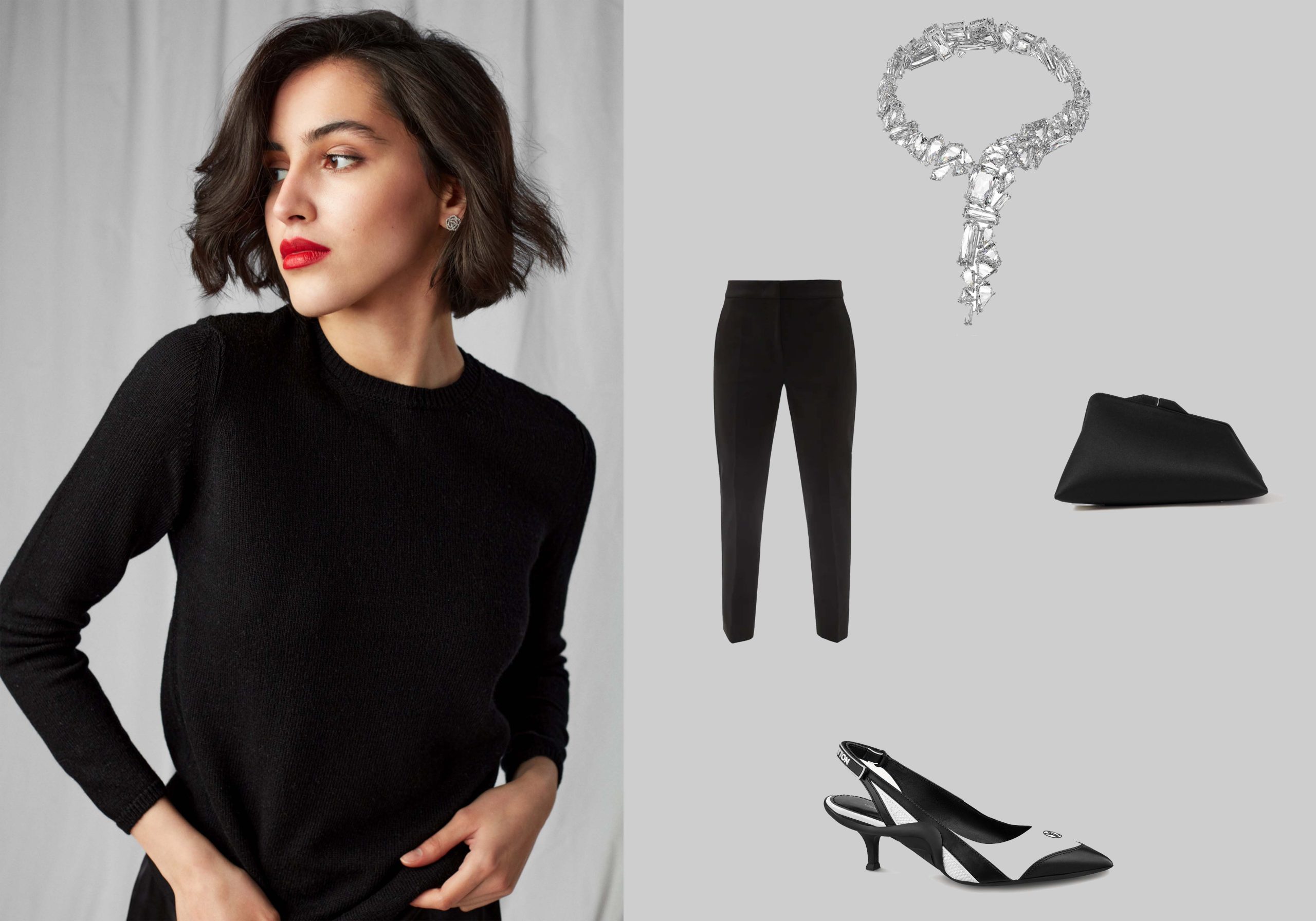 Cristina recommends  Crew Neck Sweater
x
Cristina