My name is Dana and I am a personal stylist. I created Styling in Paris in order to help women with the process of curation and (re)discovering their style. My work as a personal stylist has as a mission to help people find their own style, surfing through the endless options and finding the right wardrobe for each personality, lifestyle and budget.
Some of the most important aspects for me when shopping are: longevity in the products, timeless design, natural materials. All these qualities are found with each and every product in the designs created by Ami Amalia.
Styling for me is about capturing a state of mind and dressing in a way that makes you feel beautiful – it's not about following trends or rules. I try to follow Vivienne Westwood's rule that "you should buy less, choose well and make it last." My style is all about mixing classic and minimal pieces, balancing masculinity and femininity.
One of the wear-on-repeat pieces that make an effortless style look great is The Knitted Black Jacket. It's the perfect piece for a capsule wardrobe that you can carry on through the seasons, perfect for warm-weather, day to dinner dressing.
A striped sweater is one of the most comfortable and mood-boosting pieces for me and no matter the colour combination, the width of the stripes, or the sleeve length, it's always a chic piece for styling. I do have a passion for a good cotton sweater and the Striped Polo Shirt, St. Tropez it's made in the most beautiful French cotton, superbly soft and pilling resistant.  It is great for casual weekend wearing, but also elevating your summer looks, thanks to its cool, slouchy silhouette.
The feminine white dress has become the uniform of many women no matter the occasion. For a modern way to style this enduring summer style staple, choose a trendy sneaker and a leather jacket. I styled the white Polo Dress, with strappy sandals and a raffia bag for a more romantic & summery look.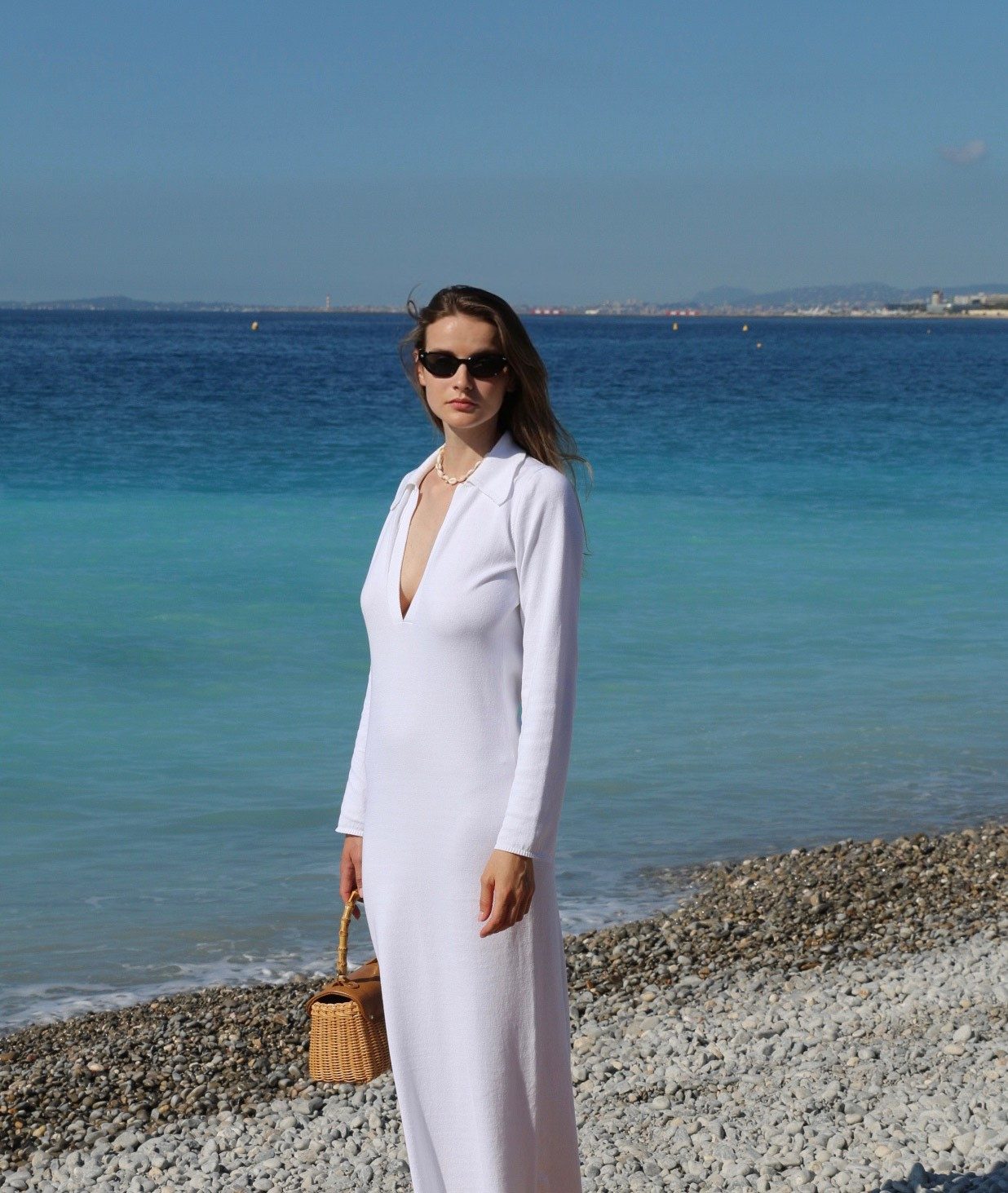 The trendiest yet the most chic item to wear in the coming months it's the Tank Top―a wardrobe must-have that's easy to style. Choose one tailored piece in your outfit: either the trousers or a blazer, and you will definitely be stylish from day into night.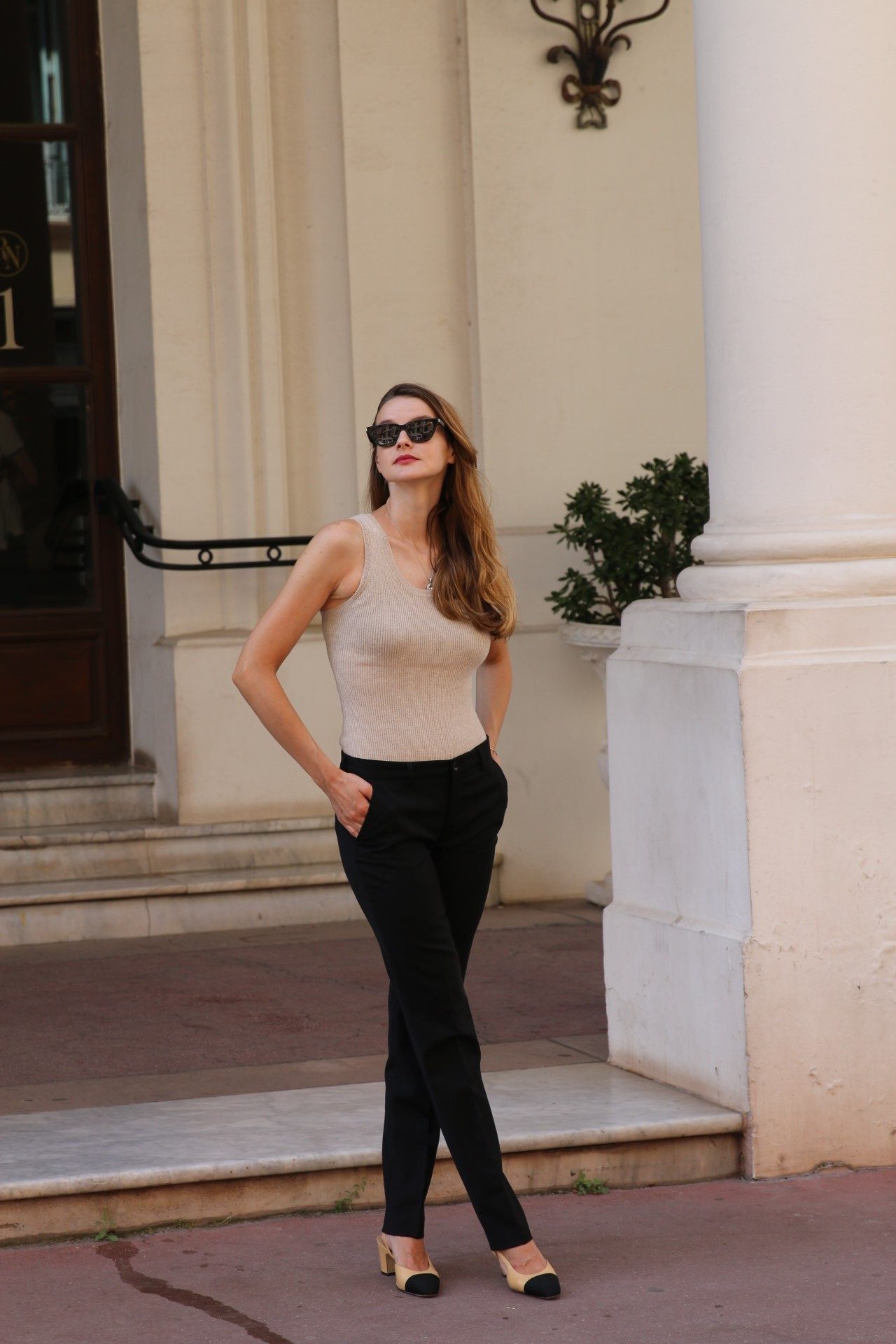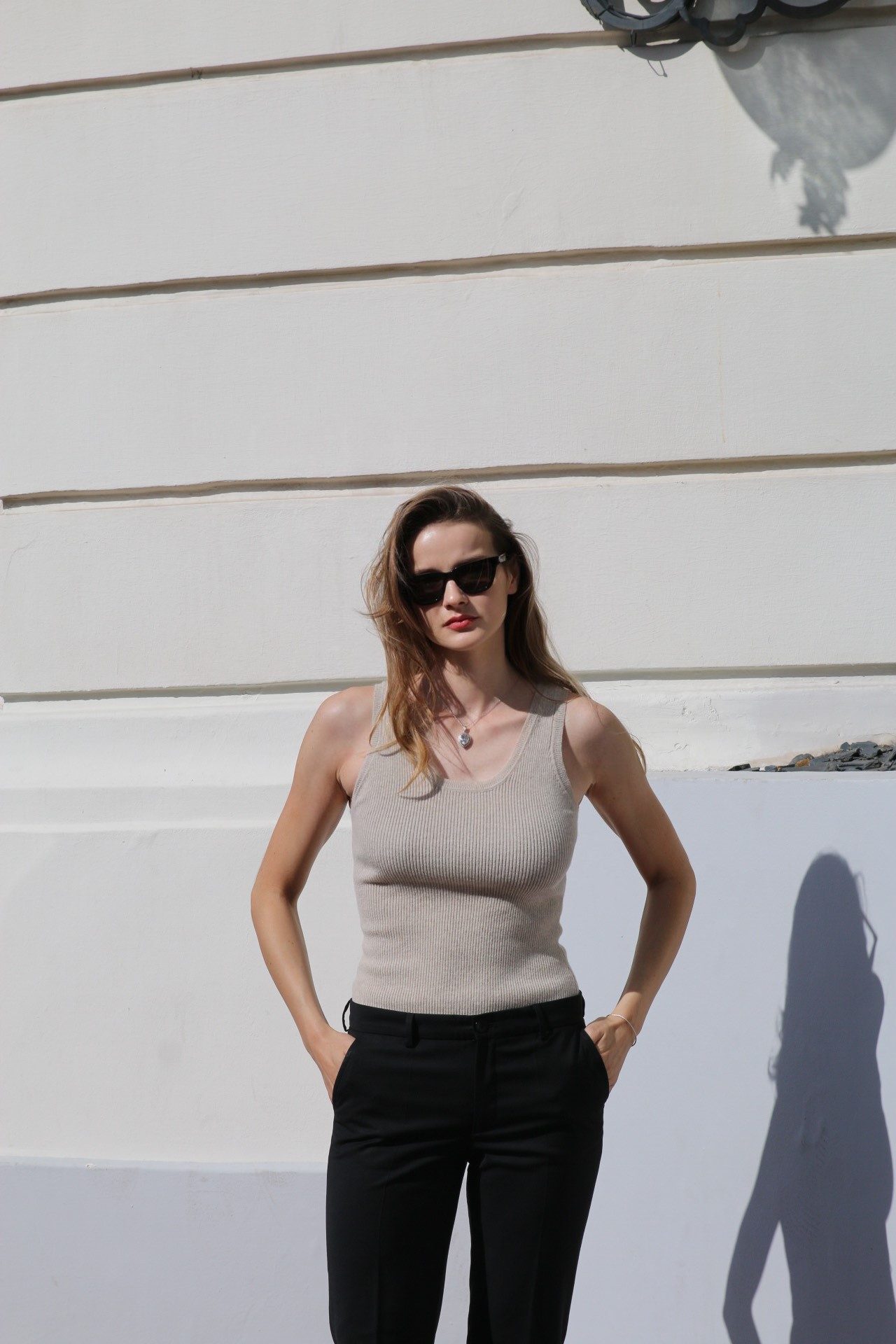 And always keep this few tips in mind if you hesitate these days with your style:
Invest in long-lasting pieces,
Shop more sustainably,
Purchase pieces that fit you well,
Buy smarter, less, and better,
Edit your closet more often,
Check the labels on everything you pick up: stop buying clothes made from synthetic materials but instead, choose wool, cotton, linen, alpaca and cashmere, which are not only more luxurious, but have a longer life.
Style is about so much more than the clothes we wear. It's the way we walk, the way we smile, the sparkle in our eyes, the ways we live our lives. Style is a universal language, and it has the power to connect us.