We have prepared a summary of beautiful facts about the yak wool below, enjoy <3
What yak wool do we use ?
We used Italian spun yak wool from the finest down fiber  – which grows before winter, as extra protection for the cold, and is shed in the summer.
An adult yak produces each year only enough down fiber for a sweater , 300-700 grams. In comparison, a sheep produces 10 times more, 3-6 kg every year.
Why do we use yak wool ?
The fine yak wool has uncontested benefits and sustainability attributes compared with other natural and man made fibers.
Animal welfare key factors: the down fiber is shed and collected by the hearders, or hand-combed, is not harmful, or invasive; the semi-nomadic hearders treat the yaks as an extension of their family and livelihood.
Sustainability: the yaks are raised by Tibetan herders with a semi-nomadic lifestyle, preventing overgrazing of the land. The yaks have short tongues, they do not pull the grass from the roots, ensuring grassland conservation.
Is a 100% natural, biodegradable yarn with very low impact on the planet. In addition, the total quantity produced annually is minuscule compared with the man made plastic fibers, a drop in the ocean.
We hope to raise more awareness about this yarn and for our customers to appreciate more and use few items from luxurious fibers instead of a lot more items from plastic .
Unique properties : 2X more breathable than cashmere, 30% warmer than wool, odor resistant, antimicrobial, water repellent, natural elasticity, thermoregulating. Perfect for active wear, as well as loungewear – technical properties unattainable for man made petrol/plastic yarns.
Aesthetics and Wellness : The earthy, natural colors of yak are harmonious to our natural features, highlighting and complementing our features. These fibers are most appreciated in natural light, and real life. Their natural softness and properties are wellness to our skin, our mind – garments that help us connect with nature.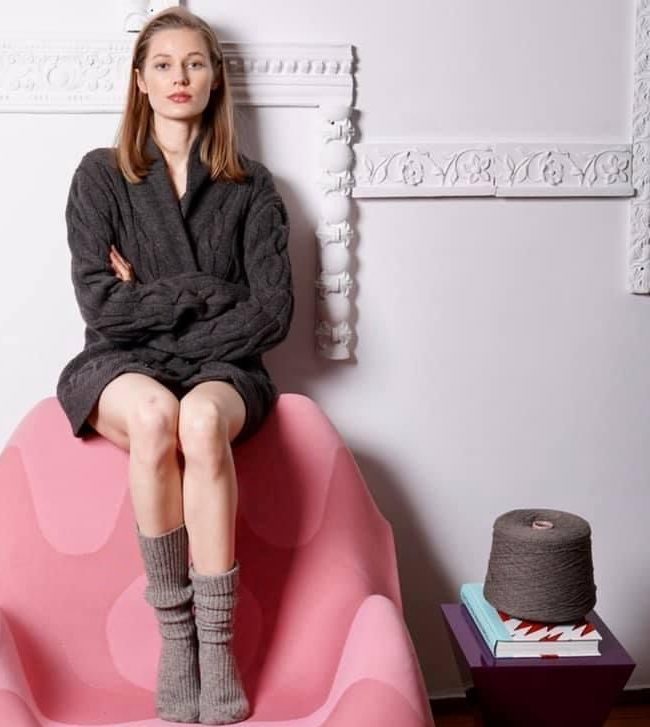 What do we recommend for gifts for the upcoming season ?
Newborn or children blanker – for sure will become a favorite and heirloom piece
Beanie, hats – we have now sizes of the basic beanie shape for all ages, in various lengths.
Scarf – we have classic patterns scarves for men and women.
Our large, chunky shawl is a perfect leisure piece, perfect also for travel or loungewear.
The cable knit cardigan is year after year a favorite for gifts for him, for her.
Just send us an email and ask us for tailored gift ideas – we do not have all our items online.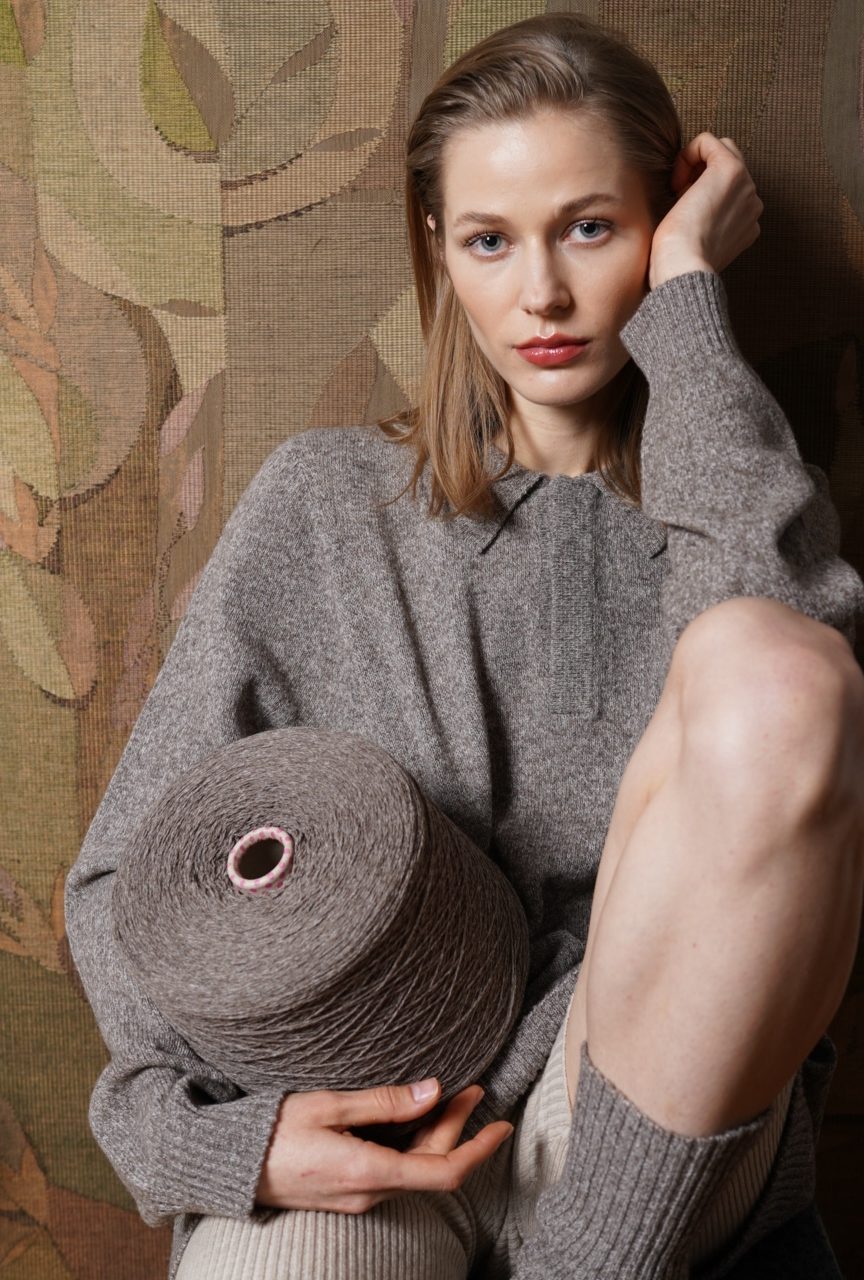 AmiAmalia top 5 recommendations for fine wool yak knitwear
My absolute favorite, for ever, is a Clouded Squares Sweater from fine yak wool. Is the essence of what we stand for, luxurious classics from exclusive yarns. Next would be the Clouded Squares Cardigan and Short Sleeve Jacket.
Our customers' absolute favorite, as a truly hygge piece, is the Hygge Cardigan – no words needed 🙂
The Cable Knit Cardigan, for him, for her – is a wonderful gift, and a very appreciated piece.  All our other cable knit pieces – To Infinity, Fjord, Forest can be knitted from yak wool as well.
A JVB sweater from 100% yak will be very strong, classic piece.
For a very sleek product combining intelligent knitwear with a contemporary look, and a premium fiber – the 3D, seamless polo shirts for men and women are true intelligent, understated style.
We have a list of over 30 AmiAmalia pieces that knit extremely well from yak wool , and we are always trying new items for our customers – so feel free to contact us with your special request.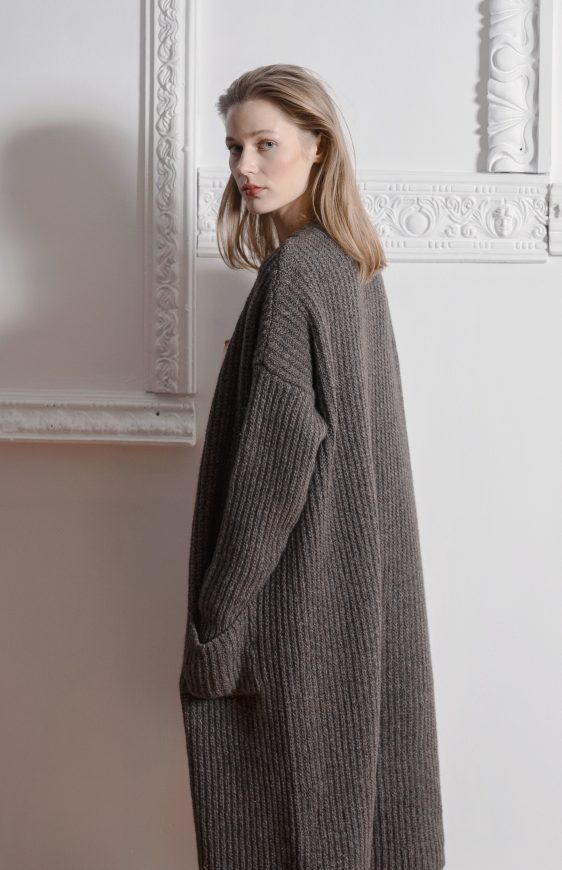 Thank you all for your support and inspiration.
With love,
Your knitter, AmiAmalia