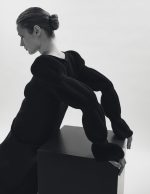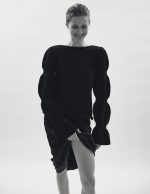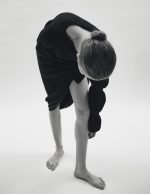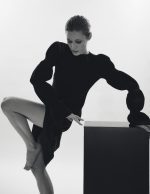 Amalia Sweater, Black
Knitted Sweater with Spectacular sleeves from 100% Extrafine Merino Wool.
*Check additional colors available here or contact us at info@amiamalia.com.
Additional information
Amalia Sweater
Spectacular sleeves on a delicate body, a sweater of harmonious contrasts.
It happened. Wasn't planned, but the narrow shoulders, the delicate neckline, the spectacular sleeves inviting the arms to free their movements, to capture our attention, the honest elegance of the organic wool , the raw finish of the sweater base in contrast with the elaborated sleeve construction – so many of my favourite aspects in one piece – it is a very Amalia sweater.
It can be knitted from wool, or softer merino – your preference.
100% Italian extrafine merino from a heritage Italian spinning mill, from Prato. No mulesing, 100% traceable, durable and sustainable yarn. "Probably the best woollen wool in the world."
For care, use our instructions for hand washing from our "Care Guide".
| | XS (cm) | S (cm) | M (cm) | L (cm) |
| --- | --- | --- | --- | --- |
| Total Length |  46 cm |  48 cm |  50 cm |  52 cm |
| Bust | 40 cm |  42 cm |   44 cm |  46 cm |
| Sleeve length |  67 cm |  67 cm |  69 cm |  69 cm |
| Shoulders |  27 cm |  29 cm |  31 cm |  33 cm |