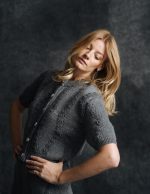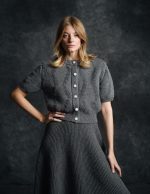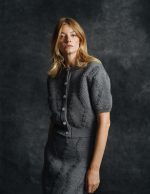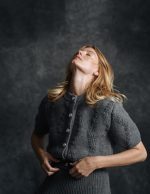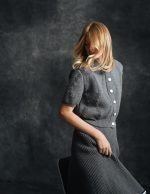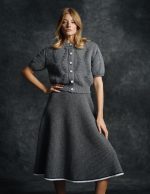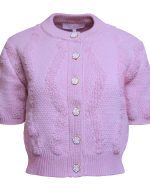 "Constantin" Jacket, One Colour
Knitted jacket with short sleeves and custom peony buttons.
Check additional colors available here and indicate the preferred color code in the Order Notes at checkout.
Additional information
"Constantin" Jacket
Statement knitwear piece, sensorial pleasure, voluminous, generous with the amount of yarn used, eternal patterns, loved colors – some of our thoughts about our Constantin and Tudor sweaters.
They are knitting reference points for the way we want to create Ami Amalia pieces to stand out and contribute to a unique wardrobe for you.
Both knitted in jacquard techniques, have a thick, compact structure, but marshmallow softness thanks to the premium Italian merino we use. It can be replaced with cashmere upon request with a price upgrade, for a more luxurious softness, but we are confident the merino we use will meet the softness standards even for "the princess and the pea".
For the creative and adventurous ones who value the work we put into a personalized piece we can customize the colors as well.
Hand wash in lukewarm water with proper, mild detergent for natural fibres – please read about "CARE GUIDE" instructions here, or contact us for more information.
For customized sizing, please discover our BUY BESPOKE section. Below are the parameters for our regular sizes for this product. As we work with natural yarns, and many colours, differences in sizing may occur.
Whilst the programming and the knitting are controlled by mathematics and technology, the washing, drying, linking, steaming and measuring phase of our products are done manually, by our employees. Our products are measured on our steaming table, on an angled , flat surface. Even in this setting the industry allows for a plus/ minus 2cm difference for sizing parameter. We present this information to raise more awareness about what is normal for quality knitwear from natural yarns, that have no plastic, and no chemical treatment that removes their natural elasticity and particularities.
| | | | | |
| --- | --- | --- | --- | --- |
| | XS (cm / ") | S (cm / ") | M (cm / ") | L (cm / ") |
| Total length | 48 | 50 | 52 | 54 |
| Bust | 48 | 50 | 52 | 54 |
| Shoulders | 43 | 45 | 47 | 49 |
| Sleeve length | 51 | 53 | 55 | 57 |
Weight:
945 – 1250 grams of premium Italian fine merino, depending on the size.
Thickness:
Level 6, we consider this a medium to thick structure. (We use a scale from 1 to 8 for our knits).