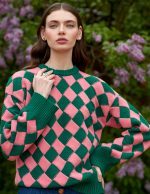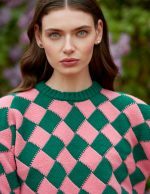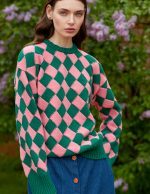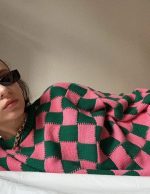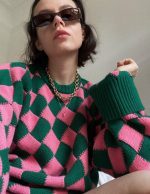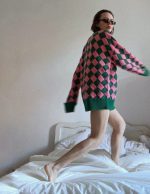 "Jeu des carrés" Sweater, Royal Peony
Sweater from Italian fine merino knitted in pleated squares pattern.
NOT AVAILABLE NOW
Additional information
Our favourite intrecciato / pleated knitting pattern is ready for new seasons and to become your favourite, all year round, always with you, sweater.
The yarn is finer and softer that the original organic wool we used for our first Clouded Squares sweater.
The squares are bigger, making it more fluid, with a structure and thickness that allows it to be the perfect all year round sweater , for any weather – worn on its own, or as a layer, on the shoulders, under a coat, etc.
The color combinations are endless and we encourage you to take advantage of the unique opportunity of being a customer to a producer-to-consumer brand that enjoys making your clothes as special as possible – design your own color mix and we will bring it to life. Let this be that sweater you pass on to the younger generations.
100% Italian extrafine merino from a heritage Italian spinning mill, from Prato. No mulesing, 100% traceable, durable and sustainable yarn. "Probably the best woollen wool in the world."
For care, use our instructions for hand washing from our "Care Guide".
On its own, with a tank top, with a white collar shirt. From jeans, to high waist to an evening long skirt – everything goes. Perfect for summer evenings to wear on the shoulder, or in the car, during travels.
Light, compact, but a reliable article for warmth and comfort.
| | | | |
| --- | --- | --- | --- |
| | S (cm / ") | M (cm / ") | L (cm / ") |
| Total length | 62/24.40 | 70/27.55 | 76/29.92 |
| Bust | 49/19.29 | 55/21.65 | 61/24.01 |
| Shoulders | 53/20.86 | 59/23.22 | 66/25.98 |
| Sleeve length | 52/20.47 |  59/23.22 | 59/23.22 |