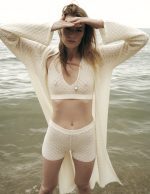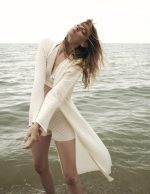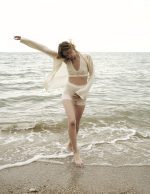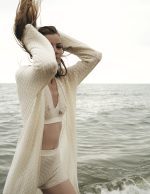 Lace V Bra
Knitted bra from Italian Extrafine Merino.
*Check additional colors available here or contact us at info@amiamalia.com
Additional information
Perfect as a beach robe, loungewear robe, or a 'jut got back from vacation' street robe.  Light, airy, comfortable and the piece to bring together an entire outfit.
Sizing, especially length, can be customized based on your measurements.
You can choose the color, and the yarn – cotton, merino or cashmere. The patern will look biger and more airy on cotton, tighter and softer in merino. The pictures and pricing are for a merino set.
100% Italian extrafine merino from a heritage Italian spinning mill, from Prato. No mulesing, 100% traceable, durable and sustainable yarn. "Probably the best woollen wool in the world."
For care, use our instructions for hand washing from our "Care Guide".
While our campaign is located in an ideal beach setting, all of these items pair well with a city look, especially with suit jackets.
Stay tuned also to see how various stylists incorporated some of these pieces in various editorials.