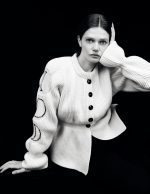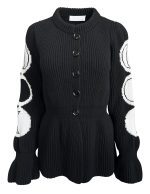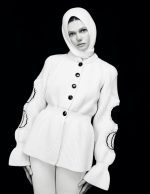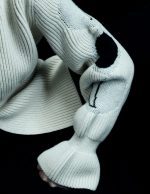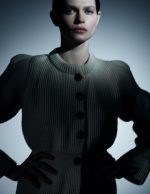 "Moon" Cardigan, Black
Knitted cardigan with the moon phases, from Italian extrafine merino.
*Additional colors available, contact us at info@amiamalia.com
Additional information
Jetteke and Lieke van Lexmond are the creative force of Lexmond vs Lexmond. This cardigan was created in collaboration with them, expending on their Moon Calendar and Moon Sisters community.
100% Italian extrafine merino from a heritage Italian spinning mill, from Prato. No mulesing, 100% traceable, durable and sustainable yarn. "Probably the best woollen wool in the world."
For care, use our instructions for hand washing from our "<a href="https://amiamalia.com/cashmere-care-guide/?v=f5b15f58caba">Care Section</a>".
| | XS (cm / ") | S (cm / ") | M (cm / ") | L (cm / ") |
| --- | --- | --- | --- | --- |
| Total Length |  64 / 25.19 |  65/ 25.59 |  66 / 25.98 |  67 / 26.37 |
| Bust |  48 / 18.89 |  50 / 19.68 |  52 / 20.47 |  54 / 21.25 |
| Sleeve Length |  68 / 26.77 |  68 / 26.77 |  68 / 26.77 |  68 / 26.77 |
| Shoulders |  32 / 12.59 |  34 / 13.38 |  36 / 14.17 |  38 / 14.96 |
*Sleeve length can be longer upon request, for more information please contact us at info@amiamalia.com