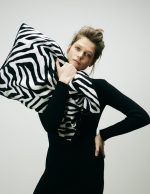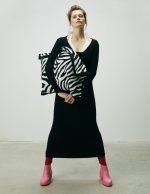 Pillow Case, Large
Zebra print pillow case from Italian Extrafine Merino wool.
In stock
Additional information
A true piece of home fashion from luxurious, sustainable merino wool.
Sizing and pattern is customizable. Matching blankets can be ordered as well by contacting us.
100% Italian extrafine merino from a heritage Italian spinning mill, from Prato. No mulesing, 100% traceable, durable and sustainable yarn. "Probably the best woollen wool in the world."
For care, use our instructions for hand washing from our "Care Guide".
Sizing info:
Length: 72 cm/ 28.35 inches
Width: 52 cm/ 20.47 inches
Sizing info:
Length: 72 cm/ 28.35 inches
Width: 52 cm/ 20.47 inches