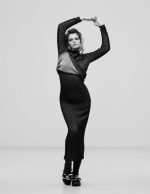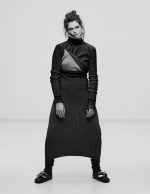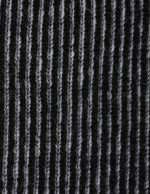 Knitted Long Dress, Black and White
This long dress is knitted from two different colour yarn, creating a 3D effect.
*Additional colours available, contact us at info@amiamalia.com
Additional information
100% Italian extrafine merino from a heritage Italian spinning mill, from Prato. No mulesing, 100% traceable, durable and sustainable yarn. "Probably the best woollen wool in the world."
For care, use our instructions for hand washing from our "Care Guide".
A fitted dress that creates a 3D effect due to the special knitting technique used, will accentuate your body shape beautifully. It can be worn with chunky leather boots, "ugly" sneakers or flats. You can layer it with an AmiAmalia sweater or long coat.
This is our recommendation for the perfect autumn knitted dress!
| | S ( cm / ") | M (cm / ") | L (cm / ") |
| --- | --- | --- | --- |
| Total Length | 135 / 53.14 | 137/ 53.93 | 139 / 54.72 |
| Bust | 36 / 14.17 | 38 / 14.96 | 40 / 15.74 |
| Waist | 31 / 12.20 | 33 / 12.99 | 35 / 13.77 |
| Shoulders | 29 / 11.41 | 31 / 12.20 | 33 / 12.99 |
| Sleeve Length | 60 / 23.62 | 62 / 24.40 | 64 / 25.19 |