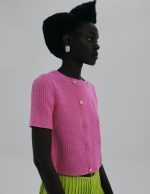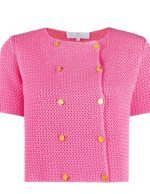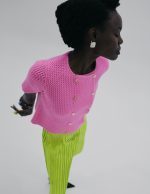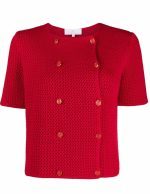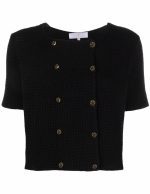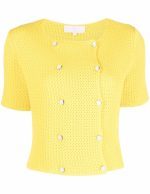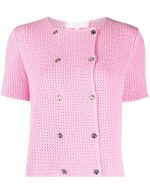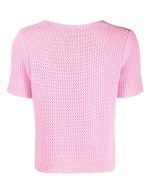 Summer Elegance Jacket, Pink
Knitted jacket from Italian mercerized cotton.
*Check additional colors available here or contact us at info@amiamalia.com
Additional information
These items are born from my observations and needs during treasured summer vacations: I wanted wrinkle-free items, ready to be worn right after travel, comfortable yet elegant, with a cooling effect but still some structure, with a silky, colorful appearance but easy care.
I am very excited to introduce you to this gorgeous Italian mercerized cotton that works so well in our double breasted jackets and trousers. The jackets can be knitted with short or long sleeves, in one or two colors for the front panels, and the trousers can be customized as well. The available colors are : Black, white, red, pink, orange, green, electric blue, sky blue, sea green turquoise
100% premium cotton.
While cotton is a bit more resistant to higher water temperatures and washing than wool, it can also be washed at temperatures of 30oC – 40oC and in shorter washing cycles, or even by hand. This reduces energy consumption and ensures the clothes retain their as-new look.
Machine or hand wash with mild detergent for natural fibers – please read about "COTTON CARE" instructions here, or contact us for more information.
XS (cm)

Short / Regular

S (cm)

Short / Regular

M (cm)

Short / Regular

L (cm)

Short / Regular

Total Length
 45 cm / 48 cm
 47 cm / 50 cm
 49 cm / 52 cm
 51 cm / 54cm
Bust
 45 cm
 47 cm
 49 cm
 51 cm
Sleeve Length
 22 cm
 22 cm
 22 cm
 22 cm
Shoulders
 34 cm
 36 cm
 38 cm
40 cm
*Sleeve length can be longer upon request, for more information please contact us at info@amiamalia.com