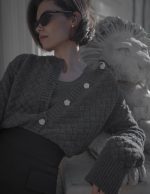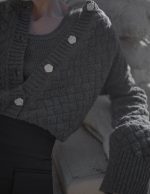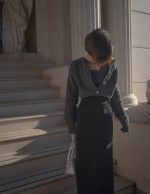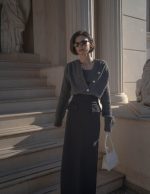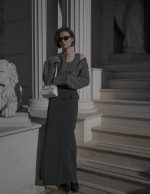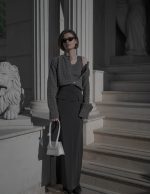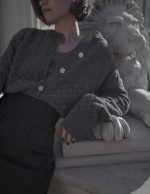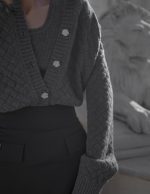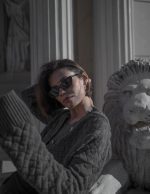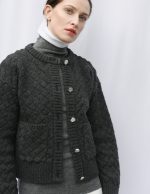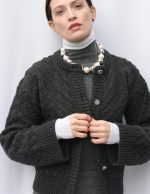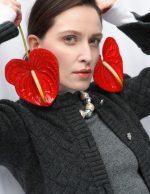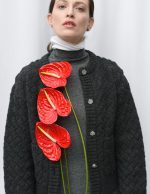 Clouded Squares short jacket, Anthracite
Jacket with pockets and Italian buttons from premium wool.
*available from merino wool upon request.
Additional information
Our square /intrecciato knit has become an instant hit with our customers and fashion forward stylists, being featured also in Elle's Romania February cover story.
It is only natural that we have created now, in time for this early spring, a Clouded Squares jacket that functions perfectly for spring.
We are confident this is a piece made to last, produced sustainably, as all our AmiAmalia items.
100% wool
A delicate gentle hand wash with special wool detergent and flat drying is the best care for any wool clothes. For more info visit "Care Section".
This is the perfect piece to high light your styling essence. It can add a contemporary feel to a vintage icon, highlight a new accessory statement, but above all infuse understated elegance ♥️
Clothes that fit well last more in our wardrobe, so for this model we are able to accommodate personalized measurements, expressed in number of squares desired for length and width. Send us an email to personalize the perfect size for you info@amiamalia.com
As reference, the jacket from the pictures has there measurements:
Total length: 56 cm/ 22.04 inches
Bust: 47 cm/ 18.50 inches
Sleeve length: 52 cm/ 20.47 inches