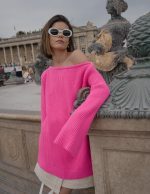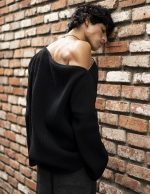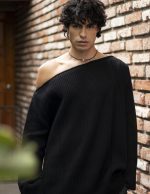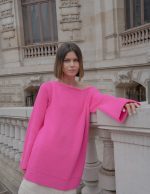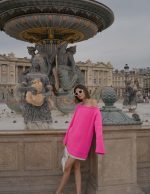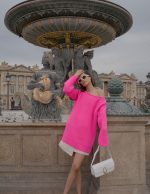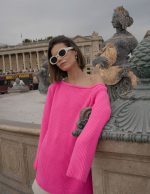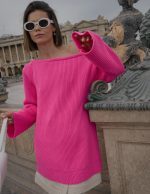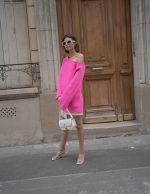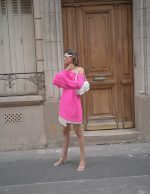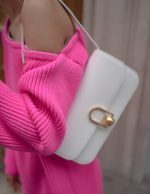 Sweater & Zipper – SDS
Sweater with full zipper for the shoulder line.
*Additional colors available, contact us at info@amiamalia.com.
Additional information
Not your traditional sweater. An adjustable zipper connects the shoulder lines, playfully transforming a classic sweater into a one shoulder sweater, or revealing both shoulders, as the wearer desires.
The zipper element is powerful, and the rest of the sweater is knitted in a contemporary looking structure, without any other details, ribs, cuffs. The way the zipper is closed or open decides the shape and look of the sweater.
100% Italian extrafine merino from a heritage Italian spinning mill, from Prato. No mulesing, 100% traceable, durable and sustainable yarn. "Probably the best woollen wool in the world."
For care, use our instructions for hand washing from our "Care Guide".
| | XS (cm/") | S (cm/") | M (cm/") | L (cm/") |
| --- | --- | --- | --- | --- |
| Total Length |  58 / 22.83 |  60 / 23.62 |  62 / 24.40 |  64 / 25.19 |
| Bust |  53 / 20.86 |  55 / 21.65 |  57 / 22.44 |  59 / 23.22 |
| Sleeve length |  60  / 23.62 |  62 / 24.40 |  64 / 25.19 |  66 / 25.98 |
| Shoulders |  43 / 16.92 |  45 / 17.71 |  47 / 18.50 |  49 / 19.29 |